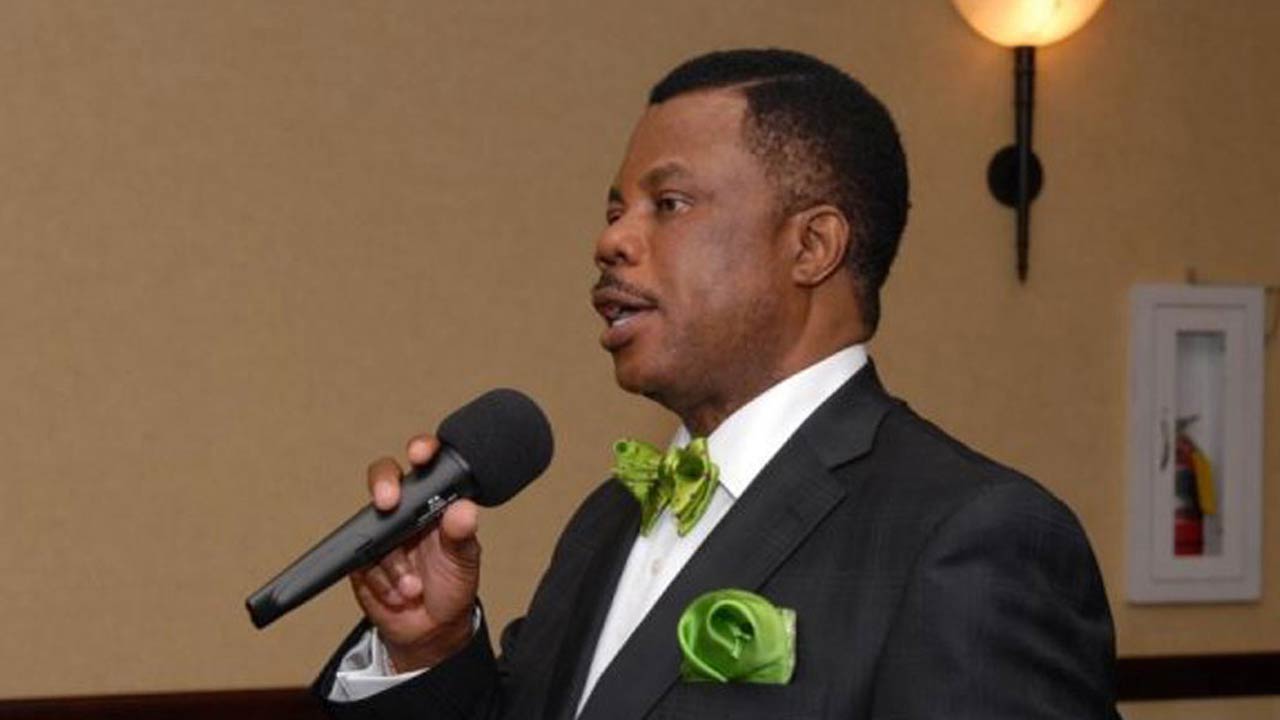 Governor Willie Obiano of Anambra has vowed his government is ready to implement the new minimum wage pending final conclusion by the federal government.
The governor said this while addressing Anambra State Workers at the State Secretariat Complex, Awka on March 5.
Obiano while noting that it would stretch the financial strength of the state pledged maximum implementation.
According to him, if the FG concludes on the new `minimum wage' of N27, 000; that means over N1.4B will be added to the salary of the civil servants.
He vowed: "I will be the first governor to implement the new minimum wage.''
The governor solicited the support of workers in the forthcoming House of Assembly election to ensure harmony in governance of the state and for speedy development.
"Even though you belong to diverse religious and political affiliations, I beg you to vote APGA on Saturday, so that the peace we are enjoying in the state will continue.''
Nkem Okeke, the deputy governor, re-echoed that Obiano had recorded indelible achievements that had projected Anambra to limelight.
He restated that Anambra, under Obiano had remained peaceful and fashioned developmental polices to promote welfare of the people.
Harry Uduh, the head of service, said that Anambra workers were denied their salaries and allowances for about a year in the past, it was not under the current administration.
Uduh commended Obiano for his transformational agenda and lofty policies geared toward promoting the interest of workers in the state.
"Gov. Obiano has sustained prompt payment of salaries on every 24th day of every month. He provided buses to convey workers to and fro, giving them financial respite.
"Governor has maintained distribution of rice to workers since the commencement of his administration. He has embarked on renovation of state secretariat.
"Now, the governor is building a crèche for young mothers, where they will nurse their babies, instead of bringing them into offices,'' the head of Service noted.
Jerry Nnubia, the chairman, labour union lauded the governor on his various achievements and enjoined workers to vote massively for APGA candidates in the upcoming election.