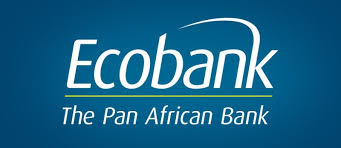 Introduction
The 2016 financial year was not a great one for Ecobank Nigeria Limited. While the bank followed the path of many other Nigerian banks that recorded better revenue generation in the course of the year, it was unlike them unable to sustain the growth momentum to the profit level. Profit was significantly lower than that of the prior year and this had an adverse effect on the profitability ratios of the bank.
We are not yet sure of what the 2017 financial year will bring for this bank. It however needs to fashion ways to hold its grounds, earn more revenue, and turn a better profit.
Core operations
Following the general rule/phenomenon prevalent in the banking industry for the 2016 financial year, Ecobank recorded a growth in turnover for the year, but was unlike other banks unable to sustain whatever earnings it made to the bottom-line. With a revenue of N259.6 billion derived from both core and non-core banking operations, the bank was able to improve its preceding year's gross revenue by 7.2 per cent (revenue was N242.1 billion in 2015).
For the year, pre tax profit was N5.84 billion, and this was a 48.7 per cent decline over the level in the prior year. In the same manner, after tax profit declined over that of the preceding year by 48.8 per cent to end at N5.78 billion. It is important to note that this bank's decline in pre and after tax profits is as compared to growth rates of most other banks.
More clients patronised Ecobank collectively in terms of taking out loans, overdrafts and advances during the course of the year, pushing the bank's loan portfolio to N869.8 billion in 2016 from N817.3 billion before. Average lending rate decreased over the preceding year's (to 21.8 per cent from 23.3 per cent). It is also important to note that Ecobank has one of the higher average lending rate in the Nigerian banking industry. Meanwhile, deposits for the year were collectively lower than deposits in 2015 (2016: N1.13 trillion, 2015: N1.22 trillion), and average deposit interest rate increased to 5.8 per cent from 5.4 per cent. This means that the bank charged its lenders a lower interest rate, but paid its depositors a higher interest.
As a direct result, the bank's net interest margin, the true test of a bank's effectiveness in its core banking operations of lending and borrowing, declined slightly to 65.1 per cent in 2016 from 65.5 per cent in 2015.
Because of lower profits, earnings per share, was predictably lower than that of the prior year, closing at 29 kobo, 48.2 per cent less than the 56 kobo received in 2015. Shareholders did not receive any dividend, just like in the prior year.
Profitability ratios
As was expected, the bank did not record a better result in terms of profit margin in 2016, and the bank recorded a profit margin that was lower than that of 2015. At 2.2 per cent (down from 4.7 per cent in 2015), the bank recorded a pretax profit of N2.20 for every N100 earned during the course of the year, as compared to N4.70 in 2015. This was one of the lower profit margins in the banking industry for the 2016 financial year.
For Ecobank, assets deployed earned less in 2016 than it did in 2015. Return on assets (ROA) for the year stood at a mere 0.3 per cent in 2016, as compared to an already low 0.6 per cent in 2015. As per return on equity (ROE), the bank made an after-tax profit of N2.60, also a regression over the profit of N5.00 made in 2015. These results were also mostly lower than what were generally obtainable in the banking industry for the same review period.
Earnings per employee improved to N6.86 million on the average, up from N5.4 million in 2015.
Other ratios
For the year, the bank recorded a lower proportion of loans classified as non-performing in 2016 over the prior year. At 9.1 per cent, the result was lower than the 10.2 per cent recorded in 2015. The result however overshot the regulatory threshold of 3.66 per cent and suggests a not so effective recovery strategy for loans.
Ecobank's capital adequacy worsened by decreasing in 2016 to 16.7 per cent. Lower than the 18.7  per cent recorded in 2015, the result is however on par with the CBN mandated rate for Nigerian Banks.
With a debt to equity ratio of 7.2, the bank is using N7.20 of liabilities in addition to each N1.00 of stockholders equity. In other words, the bank is using N8.20 of total capital for every N1.00 of equity capital, a little higher than it did in the erstwhile year.
Sustainable growth
Retention ratio for Ecobank in 2016 was 1 time, same as it was in 2015 and meaning that the bank did not pay its shareholders any dividend for the two years.
With asset turnover being 0.14 and assets/equity being 8.2 times, analysis shows that sustainable growth for 2016 was 2.6 per cent, lower than the 5.0 per cent of 2015. This sustainable growth was also lower than the bank's actual growth of 7.2 per cent for the period under review. This means that the bank operated below its growth ceiling, and underperformed its inherent potential for growth. This is in repeat of the same scenario in 2015.
Unique strategies
Ecobank Nigeria Limited provides commercial banking services in Nigeria. Its products include savings and current accounts, amounts payable on demand, and term deposits; and loan portfolio comprises overdrafts, term loans, and mortgages, as well as credit cards. The company also offers domestic banking services to governments, small and medium scale enterprises, and local companies, including retail solutions to consumers; and financial solutions to multinationals, regional companies, state-owned companies, non-governmental organizations, international and multinational organizations, and financial institutions. It is a part of the Ecobank Transnational Incorporated (ETI) group. ETI is  a public limited liability company, and was established as a bank holding company in 1985 under a private sector initiative spearheaded by the Federation of West African Chambers of Commerce and Industry with the support of the Economic Community of West African States (ECOWAS). In the early 1980's foreign and state-owned banks dominated the banking industry in West Africa. Commercial banks in West Africa owned and managed by the African private sector were a rarity. Its founders created ETI with the objective of filling this vacuum.
Conclusion
We are not very impressed with the bank's 2016 operations, and expect it to do better in 2017.
*Source: Ecobank's 2016 financial report
*The Nigerian Stock Exchange