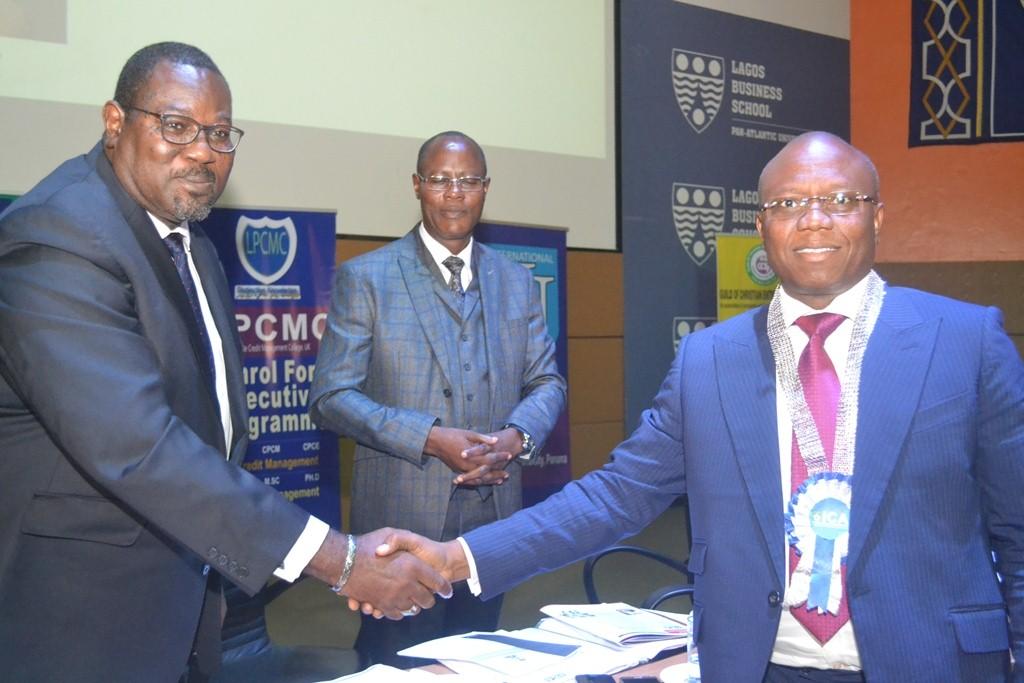 Minister of State for Petroleum Resources, Dr. Emmanuel Ibe Kachikwu has said the importance of effective credit management goes beyond sectors to business and individuals.
Kachikwu who was delivering a keynote speech at the 2017 Nigeria Credit Industry Awards and Postgraduate School of Credit and Financial Management (PSCFM) graduation ceremony held at the weekend in Lagos said the 2008 financial crisis showed how improper credit management in nation's financial system can adversely effect economic growth and development.
The Minister whose paper entitled: "Ministerial Review of Credit Management in the oil and gas industry in Nigeria," was delivered on his behalf by the Chairman of ICA, Dr. Adetunji Oyebanji, said that the credit management performance of the Nigeria's oil and gas industry has been noteworthy, with numerous projects in the petroleum value chain attaining completion without incidents of liquidity issues.
Kachikwu said the Federal Government has the responsibility of providing the empowering environment for Nigerian credit sources, adding that the focus areas of Short and Medium-Term Priorities to grow Nigeria's oil and gas industry (tagged #7 BigWins) ranging from policy and regulation to business environment and investment drive to transparency and efficiency were aimed at providing suitable environment for these credit sources to develop.
He noted that it was imperative that credit providers carry out due diligence on prospective borrowers to minimize any credit defaulting issues that could arise further down the road.
The event also witnessed the conferment of awards on two senior management executives of Heritage Bank Plc, Mr. Jude Monye, an executive director of the bank who was awarded Credit Management Director of the Year and Mrs. Chinwe Ofulue, Regional Head who was recognised as Credit Relationship Director of the Year.
Also recognized at the event are Mr. Obioma Emenike, Group Head, Market Strategy, Heritage Bank and Mr. Imomoemi Ibisiki, Group Head, Legal Services, Heritage Bank who were inducted as Fellows of ICA.
Earlier in his address of welcome, the President of ICA, Dr. Oyebanji, said the institute has in collaboration with Postgraduate School of Credit and Financial Management (PSCFM) been in the fore front of endeavors geared towards building an enduring credit management culture in Nigeria through professional and academic development programmes leading to the award of degrees and certificates by accredited foreign universities.
"In driving this vision, PSCFM has built alliances with credible foreign institutions such as the London Postgraduate Credit Management College (LPMC), a renowned ASIC accredited UK credit management institution for the award of foreign degrees up to PhD level in credit management," Oyebanji said.
He noted that a sound credit management advocacy remained one of the cardinal projects of ICA and called on conglomerates and blue-chip companies in the country to design policies that ensure quick payment of confirmed invoices from small and medium scale enterprises (SMEs).