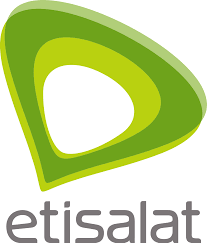 Etisalat has bagged the ISO 14001:2004 EMS international standards certification, making the telco the first company in Nigeria to implement the ISO 14001:2004 standard.
The certification was awarded to Etisalat by Bureau Veritas, a global leader in testing, inspection and certification before it is conferred on organisations that establish and run an environmental management system of the highest standards.
While presenting the certificate to the Chief Executive Officer, Etisalat Nigeria, Mr. Matthew Willsher, the Managing Director, Bureau Veritas Nigeria, Mr. Sebastiano Fruciano, congratulated the firm for surpassing the set standards for the industry.
"We wish to congratulate Etisalat Nigeria on achieving this feat. We commend you for establishing and operating one of the best environmental management systems in the country, at least, the best among telecommunications operators", Fruciano said.
Expressing his gratitude, Willsher thanked Bureau Veritas for recognising the commitment of Etisalat Nigeria to sustainable development, environmental protection and strict compliance with regulations.
He said, "The successful incorporation of ISO 14001: 2004 EMS into our business operations is a confirmation of our continuous commitment to excellence and regulatory compliance. This international certification has again affirmed the leadership role we play in the industry. We strive to be the best in everything we do, from product innovation to service delivery and compliance with all relevant regulations and we will continue on this path".