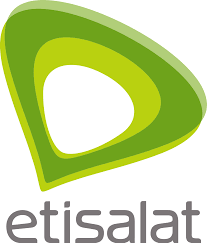 Etisalat Nigeria has just greatly accelerated the pace of its effort to stabilize the troubled telecoms company by changing the name and brand.
It was gathered that the new name is 9Mobile. At an executive meeting held in Lagos two hours ago, the name 9Mobile was adopted and all staff across the country are being notified of the change of name.
Emerging Markets Telecommunication Services Ltd. (EMTS) trading as Etisalat Nigeria on Tuesday informed its customers that the change of brand name will not affect its operations.
The telecoms company is yet to unveil the new brand to the public.
Etisalat Nigeria has 20 million subscribers, making it the country's number four mobile operator with a 14 percent market share. Our mandate is to make sure the business runs as profitably as it can. What is most important now is to … ensure that the business runs and meets its obligations," the company's new chief executive Boye Olusanya said on Tuesday.
He said the telecom company is focused on getting the group back on track.
All UAE shareholders in Etisalat Nigeria, including state-owned investment fund Mubadala, had exited the company and left the board and management, Hatem Dowidar, CEO of Etisalat International, disclosed early in the week.