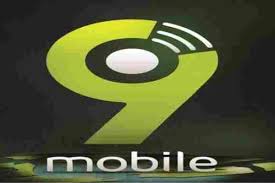 Emerging Markets Telecommunication Services Limited (EMTS), has officially dropped its former trades name 'Etisalat Nigeria' for 9Mobile, its new name. The name change was necessitated by the withdrawal of one of its major shareholders Etisalat International of United Arab Emirates from the relationship.
Addressing journalists at the unveiling of the new name in Lagos yesterday, Chief Executive officer of 9Mobile, Boye Olusanya said the name change is a further testament of the company's unwavering commitment to ensuring business continuity as Nigeria's fourth largest telecom operator.
He said: "Our new trading name, 9Mobile represents our 0809ja heritage, our 9ja-centricity, and our evolution over 9 years of operations in Nigeria. Although our trading name has changed, we remain true to the same values on which our company was built.
"A strong and resilient Nigerian spirit continues to reside in us, uniting us with you our subscribers and we are confident that you will continue to believe in our new brand, which strongly reflects our innate creativity and youthfulness."
He said the rebrand is a testament to the company's dynamism, responsiveness and agility as a business, while leveraging the power of technology to deliver innovative products and services that meet its subscribers' needs.
In his words: "Our confidence in our ability to continue to make this happen is bolstered by the sheer determination, commitment and passion of our people to do more; and continue delivering excellent service.
"In order to ensure the change of name is delivered efficiently and responsibly, we will take a measured approach to the migration to the new brand over the next few months. Therefore as we go through this transition, our esteemed subscribers we ask for your patience and reaffirm our commitment to remain a listening brand. We will continue to innovate, support, and empower you to do more – whether as an individual or a business.
"To our business partners, your unwavering belief in the strength of our brand inspires us to do more. We will remain committed to working together and exploring possibilities to achieve our mutual goals; and to our stakeholders, we thank you for your abiding faith in us. We will ensure that our core values of Innovation, Customer-centricity, and superior Quality of Service remain the pillars upon which we operate. The soul of our business remains authentically Nigerian."
It would that Etisalat Nigeria with over 21 million subscribers and controlling 14 percent market share, ran into troubled waters recently when a consortium of banks took over the company following its alleged failure to service its loan.