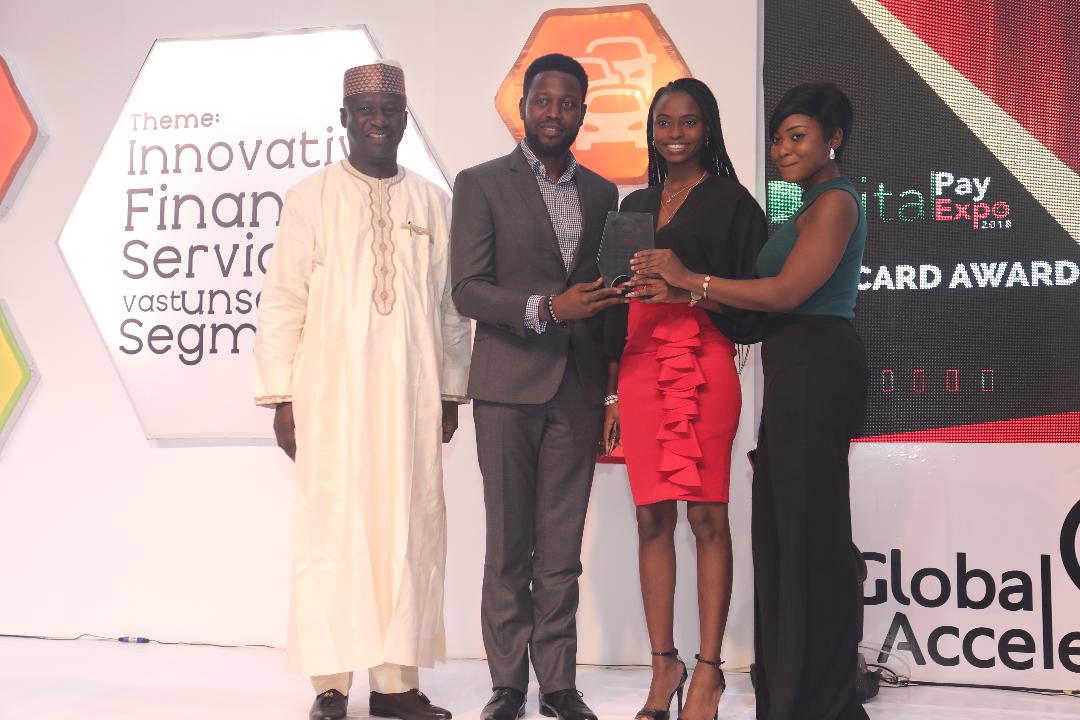 Africa's first ever contactless payment cards for bus transit recently won the award for 'card with the most utility relevance for the cardholder' at the Digital Pay Expo Awards which held at Eko Hotel & Suites, Lagos. The smart payment solution introduced by Nigeria's leading commercial bank, Sterling Bank Plc eliminates challenges associated with Bus Rapid Transit (BRT) such as facing long queues to purchase a ticket or handling exact cash fares for a trip.
Out of seven award categories at the event, two cards were nominated for the most utility relevant card category with Sterling Bank's FarePay card emerging as winner in the category.
FarePay cards are built on a contactless payment technology, with a connected bus validator system linked to the users' bank account allowing passengers to 'tap in and tap out' of BRT buses with ease.
Commenting on the award, Executive Director, Corporate and Investment Banking at Sterling Bank, Yemi Odubiyi, said FarePay card was designed to ease the hassle associated with mass transit across Africa.
"Barely a month after launch, we have facilitated over 30,000 trips within Lagos with the FarePay card and we are looking to replicate this system across the continent," he said.
He thanked DigitalPay Expo for creating a platform that recognizes and rewardes innovation in the Nigerian tech space, adding that the two-day exhibition gave the Farepay team an opportunity to meet with some of the people the first-of-its kind solution was designed for whilst also offering technical support and educating users at the same time.
FarePay cards are prepaid and reloadable through the user's bank accounts and can be activated through an ATM or USSD.
"FarePay is all about offering a convenient and flexible lifestyle for the user," said Group Head, E-Business at Sterling Bank, Gbenga Adams. "Before FarePay, there was nothing like it across Africa where card owners can load as little as N500 to as much N5 million on a card and the exact value of the trip is deducted each time a rider taps in or taps out of a bus. It simplifies the users' commute eliminating the need to carry cash or wait on long queues for tickets."
Adams added that FarePay is also a data gathering tool, "each time a rider taps in or out of a bus, we are able to see routes and services that are more in demand, where we can deploy additional resources and how we can improve our services as a bank."