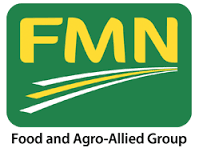 By Folakemi Emem-Akpan
Introduction
Flour Mills of Nigeria had a better year in 2016 than most companies did. Not only did it record a higher revenue than that of the preceding year, it also made substantial profit. This was markedly different than most companies who posted losses. We predict that the 2017 financial year will also be a profitable one for Flour but not nearly as profitable as 2016 was. The company's half year result, while showing revenue growth showed a decline in profit. This is because the company, like its contemporaries, is now unable to control cost of sales.
Core operations
Flour Mills bucked the trend in 2016 by being one of the few manufacturing companies that made more sales relative to 2015, rather than lower sales. Turnover for the year grew by 10.9 per cent to N342.6 billion. It seems that while Nigerian consumers had a reduced purchasing power, Flour Mills produces one of the staples for Nigerian meals that the reduced purchasing power could not and did not affect.
The company couldn't cut down on cost of sales, but it effectively curtailed its administrative expenses. A higher sales combined with a substantial gain in the disposal of investment in an associate buoyed the company's pre-tax profit extensively. The flour company had a pre-tax profit of N11.5 billion. Then a net income tax credit further swelled its after-tax profit to N14.4 billion.
Earnings per share, was predictably higher than that of 2015. Earnings per share was N5.57, as compared to an earnings per share of N3.45 before. Despite the increase, shareholders received a lower dividend for the year. Dividend per share in 2016 was N1.00, lower than N2.10 in 2015. ,
Profitability ratios
Not only did the company's ability to generate revenue improve, its ability to retain whatever revenue it earned also improved. For the year, it recorded a profit margin of 3.4 per cent, higher than 2.5 per cent in the erstwhile year. Analysis shows that for every N100 earned by the company in the course of the year, it recorded a profit of N3.40, as compared to a profit of N2.50 in the preceding year.
Assets deployed also fetched a higher profit in 2016. Return on assets for the year stood at 3.3 per cent in 2016, as compared to a return on assets of 2.2 per cent in 2015.
For the 2016 financial year, Flour Mills deployed equity valued at N95.8 billion and for every N100 equity deployed, the company made an after-tax profit of N15.00, a commendable improvement on the profit of N9.70 made in 2015.
Despite the bite of the harsher Nigerian economic climate, the company employed even more employees during the course of the year and its employee number increased to 7,182 from 5,782. This is yet commendable because a lot of companies shed as much as one third of their workforce during the same period. Earnings per employee then declined to N47.7 million on the average, down from N53.4 million in 2015. As this result was lower than the preceding year's, it is not particularly indicative of employee productivity and company efficiency.
Other ratios
Flour Mills' shareholders' funds could finance 59.0 per cent of its total capital for its 2016 financial year. While this was higher than the 53.3 per cent recorded in 2015, it still fell a little below industry standard for the period under review.
A common feature of the manufacturing industry for the 2016 financial year is that most companies had high current ratios, having the ability to meet short term liabilities with short term assets. Flour Mills was one of the exceptions, having a not so adequate current ratio of 0.68 times.
Having a debt to equity ratio of 2.61 shows that the company is using N2.61 of liabilities in addition to each N1.00 of stockholders equity. In other words, the company is using N3.61 of total capital for every N1.00 of equity capital. This was a little lower than what was normal in the industry for 2016.
Sustainable growth
For the review year, the company recorded a profit of N14.4 billion, but chose to pay shareholders a lower level of dividend than it did in the prior year. It retained a much higher proportion of its profit to put towards building a better capacity.
Meanwhile, profit for the year was 3.4 per cent, up from 2.5 per cent. This means that the company was able to get a profit of N3.40 from every N100 sales made in 2016, as compared to N2.50 in the prior year.
With a higher asset turnover, the company recorded a sustainable growth rate of 9.8 per cent, meaning that it had the capacity to grow by 9.8 per cent using on the resources it generated. It however actually grew by a higher 10.9 per cent.
This is as compared to the preceding year when the company declined rather than experience a growth.
Stock value
On March 10 2017, the market price of Flour Mills was N17.45, and this is currently one of the stocks that fall within the median range on the Nigerian Stock Exchange (NSE). Analysis shows the stock is currently undervalued at that price. Net assets per share was N36.56, slightly more than twice the current market price and therefore suggesting that the stock is undervalued.
The company is also worth much more in reality than it is selling for on the NSE at now, as shown by a much lower market value as compared to its book value. While book value is N95.8 billion, current market capitalisation is a much lower N47.29 billion. This also, is a sign of undervaluation.
While this stock is undervalued, it might be difficult for new investors to take advantage of this while hoping for capital appreciation because it is not a penny stock and mid-level investors cannot purchase a large number at one.
For those able to, we recommend a buy.
Unaudited results
The 2017 financial year does not look like it's shaping up to be a great one for Flour Mills and its shareholders. It did record a slightly better turnover than the corresponding period in 2016, but the company had a higher cost of sales. Profit for the period was therefore N6.5 billion, not as robust as the N24 billion recorded in the corresponding period in 2016.
Also earnings per share was much lower, and will most likely be a little come year end 2016. This will most likely affect investors with regards to dividend receipt.
Unique strategies
Flour Mills is one of the oldest flour milling companies in Nigeria and has since inception built a sterling reputation for itself. It has also branched out into the production of pasta, noodles, edible oil, refined sugar, livestock feeds, farming and other agro-allied activities. The company is careful to concentrate only on the production of everyday staples. And this strategy has paid off. For example, while Nigerians generally had a reduced purchasing power in 2015 and 2016 and had to cut back on some purchases, Flour Mills' products were not affected in this reduction or cut back strategy because they are necessary for everyday living.
The company also involves itself in the sales and distribution of fertiliser, and the manufacturing and marketing of laminated woven polypropylene sacks and flexible packaging materials.
Conclusion
While investors may not expect as high a dividend from their holdings come year end 2017, they will do well to hold on to their investments in hopes of further capital gains and appreciation years down the line.
*Source: Flour Mills' 2016 financial report
*Flour Mills' 2017 half year unaudited results
*The Nigerian Stock Exchange