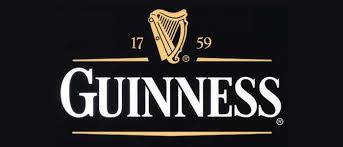 By Folakemi Emem-Akpan
Introduction
We predict that the 2017 financial year will not be a profitable one for Guinness (and by extension its shareholders) but rather end in a loss like 2016 did. In 2016, it was unable to control its finance cost and turned out a loss rather than a for the first time in 30 years.  It however dipped into reserves to declare a dividend.
Common sense shows that it might not be able to dip further into reserves in 2017 to declare another dividend. As it is, its quarter one result for 2017 already shows a substantial loss, and it might be unable to reverse this and post a profit at the end of the year.
Core operations
Guinness did not have a very good year in 2016 operation-wise, as was the case with many other fast consumer moving goods companies in Nigeria.
The company continued for the first time in a long while made less revenue from operations (when compared with 2015), and turnover for the year declined by 13.9 per cent to a three-year-low of N102 billion. This lower turnover can be traced to the reduced purchasing power of Nigerian consumers.
While it cut down on cost of sales, it couldn't effectively curtail its administrative expenses and finance cost. For the first time in decades, the brewery declared a pre-tax loss of N2.35 billion and an after-tax profit of N2.02 billion. Chairman Babatunde Savage attributed the loss recorded to the effects of inflation, growing unemployment, reduced consumer spending, and an extremely challenging operating environment.
Earnings per share, was predictably negative. So there was a loss per share of 134 kobo, as compared to an earnings per share of 518 kobo before. Despite the loss, the brewery aid shareholders a dividend for the year. Dividend per share in 2016 was 320 kobo, same as it was in 2015. This clearly means that the company dipped into reserves to pay dividend.
Profitability ratios
Not only did the company's ability to generate revenue drop, its ability to retain whatever revenue earned also dipped. For the year, it recorded a loss margin of 2.3 per cent, the worst result in years. Analysis shows that for every N100 earned by the company in the course of the year, it recorded a loss of N2.30, as compared to a profit of N9.10 in the preceding year.
Assets deployed also fetched a loss, rather than a profit in 2016. Loss on assets for the year stood at 1.7 per cent in 2016, as compared to a return on assets of 8.8 per cent in 2015.
For the 2016 financial year, Guinness deployed equity valued at N41.7 billion and for every N100 equity deployed, the company made an after-tax loss of N4.80, a decline from the profit of N16.10 made in 2015.
Perhaps because of the harsher Nigerian economic climate, the company employed fewer employees during the course of the year and its employee number decreased to 1,344 from 1,371. This however represents less than a two per cent reduction in the workforce. This is yet commendable because a lot of companies shed as much as one third of their workforce during the same period. Earnings per employee then declined to N75.9 million on the average, down from N86.4 million in 2015. This was lower than the preceding year's and is not indicative of employee productivity and company efficiency.
Other ratios
Guinness' shareholders' funds could only finance 58.6 per cent of its total capital for its 2016 financial year. This wasn't only lower than the 63.2 per cent recorded in 2015, but also fell a little below industry standard for the period under review.
A common feature of the manufacturing industry for the 2016 financial year is that most companies had high current ratios, having the ability to meet short term liabilities with short term assets. Guinness was one of the exceptions, having a not so adequate current ratio of 0.7 times.
Having a debt to equity ratio of 2.29 shows that the company is using N2.29 of liabilities in addition to each N1.00 of stockholders equity. In other words, the company is using N3.29 of total capital for every N1.00 of equity capital. This was a little lower than what was normal in the industry for 2016.
Sustainable growth
For the review year, the company recorded a loss of N2.02 billion, but dipped into reserves to pay shareholders a total dividend of N4.82 billion.
A combination of a loss rather than a profit margin, a negative retention ratio and slightly lower asset turnover arrived at a sustainable growth rate of negative 18.5 per cent. This means that the company had no inherent capacity for growth during the course of the year, and this is understandable in the light of Nigeria's economic recession and a reduced consumer purchasing power.
Stock value
On March 3 2017, the market price of Guinness was N63.50, and this is currently one of the most expensive stocks on the Nigerian Stock Exchange (NSE). In fact, it is the second most expensive brewery stock. Analysis shows the stock is typically overvalued at that price, as most brewery stocks are. Net assets per share was N27.62, less than half of the current market price and therefore suggesting that the stock is overvalued.
The company is also worth much less in reality than it is selling for on the NSE at now, as shown by a much higher market value as compared to its market value. While book value is N41.7 billion, current market capitalisation is a much higher N97.9 billion. This also, is a sign of overvaluation.
This is an expensive stock, and might not be an easy buy for prospective investors due to the large capital outlay that may be involved. For investors who have the wherewithal however, we recommend a buy despite the overvaluation.
The share price had very well exceeded N63.50 in the past, and we expect that it still will after a while.
Unaudited results
The 2017 financial year does not look like it's shaping up to be a great one for Guinness and its shareholders. It did record a slightly better turnover than the corresponding period in 2016, but the company had a higher cost of sales. Loss for the period was therefore N2.23 billion, a sharp departure from the profit of N362 million recorded in the corresponding period in 2016.
Instead of earnings per share, there was a loss per share. This will most likely affect investors with regards to dividend receipt come end 2016.
Unique strategies
Guinness Nigeria Plc was incorporated in 1950 as a trading company importing Guinness Stout from Dublin. The Company has since transformed into a manufacturing operation and its principal activities continue to be brewing, packaging, marketing and selling of Guinness
Foreign Extra Stout,  as well as about 20 other products. The company also recently acquired the rights to import, market, distribute and sell in Nigeria the International Premium Spirit brands of Diageo Plc, its parent company and now has distribution rights to Diageo brands such as Baileys, Smirnoff, Gordons, Ciroc and the Johnny Walker range.
It has also acquired the right to manufacture locally some of the most successful mainstream spirit brands in Nigeria that are part of the Diageo brands including Smirnoff vodka and Gordons gin. This exciting new portfolio of fantastic brands makes Guinness Nigeria Plc the only Total Beverage Alcohol (TBA) business in Nigeria with the experience and capacity to cater for the needs of all consumer segments and deliver great value to its shareholders.
Conclusion
While investors may not expect a dividend from their holdings come year end 2017, they will do well to hold on to their investments in hopes of capital gains and appreciation years down the line.
*Source: Guinness's 2016 financial report
*Guinness's 2017 first quarter unaudited results
*The Nigerian Stock Exchange