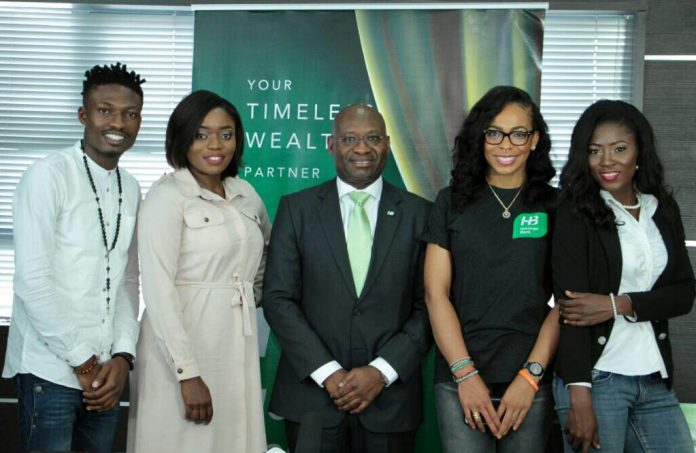 In its continual commitment to boost the small medium enterprise (SME) sector, Heritage Bank Plc, one of the proud sponsors of Big Brother Naija Season-2 reality TV show, over the weekend rewarded the five top finalists with financial investment support to enhance their entrepreneur drives.
Efe, Bisola, TBoss, Debbie Rise and Marvis who were the top five met with the management last week where the Managing Director of Heritage Bank Plc, Mr. Ifie Sekobo took turns to advice each of the housemates on their aspirations on becoming budding entrepreneurs in creating, preserving and transferring wealth to Nigerians.
The MD who disclosed the bank's financial support to each of the five top finalists, said that Heritage Bank was proud to be part of the reality show, as the involvement re-emphasizes the wealth enshrined in Nigeria's cultural heritage.
He stated that beyond Heritage Bank's core banking activities, the financial institution has special interest in young talented Nigerians and as well recognises the value to sell Nigerian culture to the world.
Specifically, Sekibo affirmed also that the bank's involvement was significantly centred on financially and socially emancipating them for the common good of the community.
According to him, the traditional wedding task arranged by Heritage Bank was well delivered to project the nation's culture and heritage in good perspective.
In her remarks, Bisola thanked Heritage Bank for their financial support of seed sowing and giving them the platform and opportunity to enlighten other viewers about Nigeria's culture and the many challenges, both social and environmental; being faced across the country via the different creative presentations in the house.
The Big Brother Nigeria 2017 began in January. It had seen the eviction of nine housemates, Bally, Bassey, CocoIce, Gifty, Kemen, Miyonse, Soma, ThinTallTony and Uriel before the top five who graced the finale: Mavis, Debbie Rise, TBoss, Bisola and Efe.
Efe beat 11 other housemates to cart away the coveted prize, having surmounted all the hurdles and polled a whopping 57.61per cent of the overall votes.
Whilst, Bisola emerged the first runner up polled 18.54per cent of the vote.The show recorded over 26million votes, which stood out as one of the highest in Africa reality TV shows.
Heritage Bank had also organised an SME enhancement intensive capacity training programme for the Ex-Housemates of the BB Naija and other emerging 21st century entrepreneurs in the areas of keeping accounting records, financial discipline, organic growth and identifying potentials in order to equip them with the knowledge base needed to succeed as entrepreneurs.