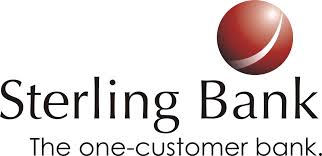 Sterling Bank Plc, the one-customer bank, has sponsored the second edition of Open House Lagos with the theme: 50 years of Resilience and Innovation organised by the British Council and Open House Lagos Board.
Addressing journalists at a press conference to herald the second edition of the project in Lagos, Chief Marketing Officer of Sterling Bank, Mr. Henry Bassey, said two ideas of the project: Resilience and Environment resonate with the strategic direction of the bank.
He said under the environment, the bank was working with the Lagos Waste Management Authority (LAWMA) and other agencies associated with the environment to improve on it and under resilience, the bank was managing the macro-economic situation carefully in a bid to remain resilient.
He assured the organisers that the bank would continue to support the Open House project because it believed in it.
Besides Bassey other speakers at the event include Mrs. Olamide Udoma, the project manager; Mrs. Ojoma Ochai, Director of Arts, British Council; Mr. Papa Omotayo, board member, Open House Lagos and Chuka Ihunor, Fringe Activities Representative in the Open House Lagos project.
The British Council and the Open House Lagos Board are coming up with the second edition of the Open House Lagos project sequel to the success of the debut which took place last year.
According to the organisers of this year's edition, with 30 buildings and 12 tours spread across two days, Open House Lagos presents an opportunity for Lagosians and tourists to see, explore and learn about Lagos architecture for free.
For the organisers, this presents a platform for Lagos citizens and tourists to find out more about issues that are relevant to their local area- from the design of homes to the impact of climate change and the role of architects and contemporary design in revitalizing a city.
For the first time since its inception, the Open House Lagos Board has also come up with an arty idea to have this year's brochure covered by a visual artist's piece. The organisers have received more than 100 visual arts entries by applicants from all over Nigerian and Nigerians in diaspora. Out of this, Mr. Torerra Cardoso works stood out of the other applications and has been selected winner of the competition.
The architectural weekend is slated for April 29th to May 1st 2017 and it will be heralded by a number of exciting fringe events such as symposiums, exhibitions, cycology, game nights and photo walks. The fringe events are aimed at creating a nexus between the festival and the city's creativity.
The first edition which took place in 2016 was the first of its kind in Africa. It recorded an outstanding success which was reflected by the extensive press coverage, more than 1,500 volunteer applications, positive feedback from the visitors and building owners as well as the number of buildings that signed on.