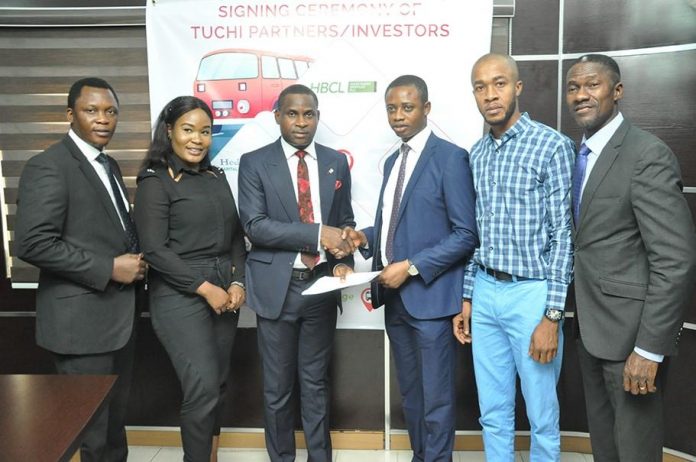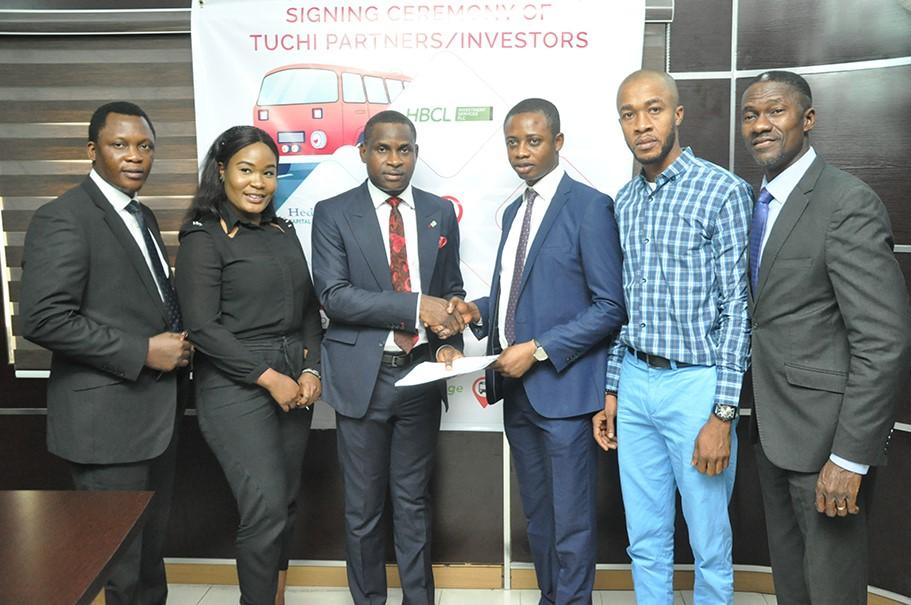 Relief is on the way for the estimated over seven million passengers plying Lagos roads on a daily basis, as Heritage Investment Services Limited (HIS), has signed a memorandum of understanding (MoU) with Tuchi Technologies Nigeria Limited to provide affordable mass transit for commuters in Lagos metropolis, with Heritage Bank Plc as the banker to the project.
Besides HIS and Tuchi, other parties to the MoU are Solola & Akpana, legal advisers; Kedari Capital, financial advisers and Hedgestone Capital Partners Limited, one of the prospective investors in the project.
The affordable mass transit allows passengers to make an e-hailing in order to book for the Lagos State coloured buses in the Lagos metropolis.
In a statement made available by the Divisional Head, Corporate Communications of the bank, Fela Ibidapo, said Heritage bank was focused on achieving its primary role of financial intermediation through intervention in the transportation sector, which will create jobs and bring about economic growth for the State.
According to him, this is a milestone achievement for the bank in supporting the commuting experience; challenges inherent in the sector and social well-being of more than 7million of Lagos residents who rely on public transport daily
Speaking at the signing ceremony in Lagos on Tuesday, Mr. Olusegun Akanji, a director of HIS said the company is an investment vehicle that has committed itself to impact investing to support small and medium scale enterprises (SMEs) in a bid to create new set of businesses that are technologically-oriented.
He said technology is the future of the world in terms of employment generation, wealth creation and economic development.
The director noted that, "If you want to see those indications achieved in the world we are going into now, you need to focus on technology, particularly technology that is mobile driven and this is one of the reasons why are partnering and investing in this new initiative under the brand name, Tuchi Technologies."
Akanji said HIS would make some significant investment in the company to get it off the ground.
Also speaking, Mr. Patrick Atuche, Managing Director of Purpledot Media, promoters of Tuchi Technologies said they came up with the initiative to solve transportation system problems in Lagos State.
He said the new initiative is a transportation system that would enable commuters to move from one place to another conveniently and comfortably, adding that it will operate like the Uber transportation system, except that it will use buses as its means of transportation.
Atuche said commuters would be able to book a bus from one destination to another by logging into the company's app on their phones to know where the next available bus is and when it would get to their bus stop.
The managing director who described the operations as convenient and reliable added that initially the buses would operate from Ajah to Oshodi and from Oshodi to Ajah before it would spread to other parts of the metropolis.