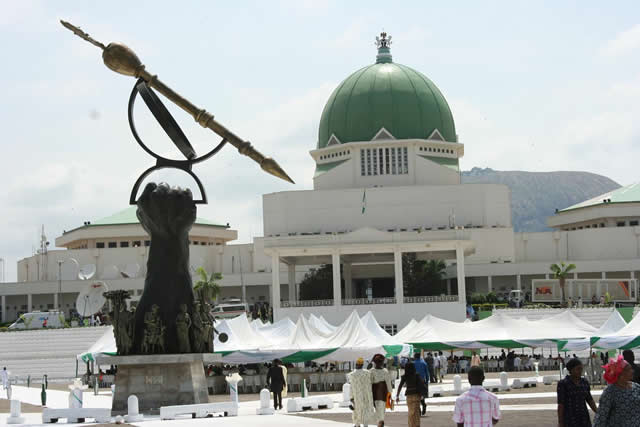 The National Assembly has cut short it recess and is set to reconvene on Tuesday.
Yusuf Lasun, deputy speaker of the House of Representatives, disclosed this on Thursday.
He said the agenda will primarily be the presidential request for virement of funds for the operations of the Independent National Electoral Commission (INEC) for the 2019 elections.
The leadership of the assembly met with Mahmood Yakubu, Chairman of INEC on Wednesday.
Before the national assembly embarked on its annual recess on July 24, President Muhammadu Buhari sent a supplementary budget of N242 billion for the election.
Out of the sum, the president asked the lawmakers to provide raise an initial sum of N164 billion through re-allocation of funds in 2018 budget.
Buhari said the balance would be included in the 2019 budget.
The sum of N189 billion was budgeted for the electoral body and N52 billion was earmarked for the police, Department of State Services (DSS) and other security agencies.
Other matters the lawmakers may attend to, particularly the senators, is the confirmation of nominees who have been appointed by Buhari to various agencies.
However, there are indications that there may be a show-down when the lawmakers reconvene over the plot to change the Senate presidency following the defections in the National Assembly.