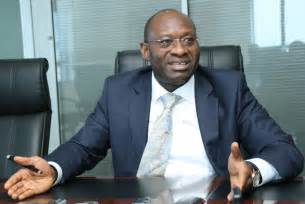 Heritage Bank Plc affirmed that it will continue to partner River State Government in an effort to make art and culture a unifying factor and major earner to the contribution of Gross Domestic Product of the country.
MD/CEO of Heritage Bank, Ifie Sekibo made the pledge during the 2018 National Festival of Arts and Culture (NAFEST) at Sharks Stadium, Port Harcourt, which attracted 22 States across the country with the theme, "Nigeria: Our Festivals, Our Heritage."
He stated that Heritage Bank's partnership with the state is informed with the understanding of the importance of Arts and culture as consistent sources of economic growth, during both good and difficult economic times.
Sekibo explained: "The art and culture industry has become one of the major contributors to so many countries' gross domestic products and Heritage Bank is committed to supporting it because it is part of Nigeria's heritage."
According to him, Heritage Bank has continued to make efforts in supporting ideologies like this, using arts as a tool to promote cultural awareness and to help younger Nigerians form a strong sense of National identity and peaceful co-exitence. He assured that the bank would always be driven by cultural heritage, as the initiative aligns very much with the vision of the bank, which is to help partners create, preserve and transfer wealth across generations.
Specifically, Sekibo stated that if government at all levels adopt the right arts and culture policies and programs it increase economic development in attracting businesses, creating new jobs, increasing tax revenues and promoting tourism.
However, the MD urged banks to support arts and culture through investments in programs that will promote economic development, jobs creation, and community revitalization at the three tiers of government.
Earlier declaring the festival officially open, Governor of Rivers State, Nyesom Wike, who commended Heritage Bank and other sponsors said NAFEST provided a platform for the states to make the most of the nation's culture, adding that culture empowers humanity by improving inter-personal relationships.
"Over the years, NAFEST has become the veritable platform for the 36 States and the Federal Capital Territory to meet, showcase and make the most of our cultures and diversity,'' he said
He stated that the essence of the festival was to promote national peace, unity and cohesion.
"Whether we agree or not, our diversity is what defines and binds us as a nation under the glorious sun. "Although our tribes and tongues may differ, we are a nation bound by a common destiny and firmly glued together by the spirit of brotherhood, cultural harmony, and inter-ethnic solidarity instead of discord, tribalism, nepotism and sectionalism," the governor explained.
According to him, NAFEST provides creative images and expressions to engage our leaders on the politics of nation-building, human rights, regional integration, inter-ethnic harmony, national peace and development.
In his remarks, the Director-General, National Council for Arts and Culture, Otunba Olusegun Runsewe, commended Rivers Government for uplifting arts and culture in the country, which has contributed immensely co-existing peace and economic growth.