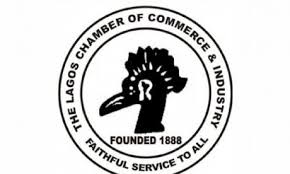 The Lagos Chamber of Commerce and Industry (LCCI), a leading voice in the organised private sector (OPS) in Nigeria, is set to hold a roundtable on ECOWAS integration and challenges faced by Nigerian traders in Ghana. This is aimed at providing enlightenment to prospective and existing entrepreneurs, empower stakeholders with Information and tools that will both foster and deepen their individual and corporate understanding thereby contributing meaningfully to trade and commerce among member states.
The Stakeholders' Forum, according to LCCI, is scheduled to hold on Wednesday 31st October, 2018 at Commerce House, Lagos.
Muda Yusuf, Director General of LCCI said: "We need to recognize the reality and inevitability of globalization as economic activities become increasingly borderless. No nation can truly survive in isolation. As the largest economy in Africa, Nigeria's trade policies and relations must be sustainable and in the long-term interest of the country. It is imperative for member-States of ECOWAS to demonstrate commitment to the spirit of economic integration in the sub-region."
Yusuf further stressed that, "the event hopes to have in attendance government and leadership of key industry regulatory agencies such as the Ghana Minister of Trade and Industry; Ghana High Commissioner to Nigeria and the Federation of West Africa Chamber of Commerce and Industry, also expected in attendance are Nigeria Minister of Foreign Affairs, Minister of Trade and Investment, Nigeria-Ghana Business Council and National Association of Nigeria Traders and the Organized Private Sector.