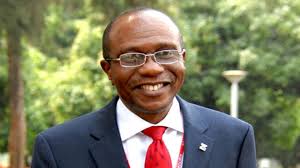 The International Monetary Fund (IMF) has advised that the Central Bank of Nigeria should maintain its tight monetary policy rate for longer.
Oya Celasun, the chief of the World Economic Studies division of the IMF's research department, gave this advice on Tuesday.
Speaking to TheCable on the sidelines of the ongoing spring meetings of the International Monetary Fund and World Bank Group in Washington, she said this period for Nigerian authorities to be cautious.
The monetary policy committee of CBN had, at its March meeting, reduced the monetary policy rate by 50 basis points from 14% to 13.5% saying there was a need to signal a new direction that would be "pro-growth".
"It's time to be cautious because there are much of adjustments that need to be done, it's a process. Fiscal policy needs to tighten further for which mobilising more non-oil revenue is very important," she said.
"For monetary policy, it's to stay tight for some more time. It has to be well communicated and transparent.
"There has been some convergence on the exchange rate front, there is also much more that needs to be done there and the structural reforms, all of these has to be put in a context of reforms that help boost private sector performance."
The Bretton Wood institution said it expects that there will be a growth recovery in Nigeria's economy although oil prices could be weaker.