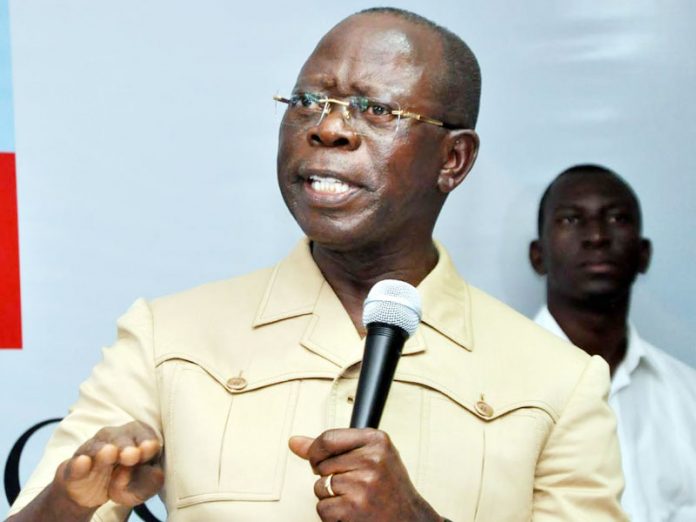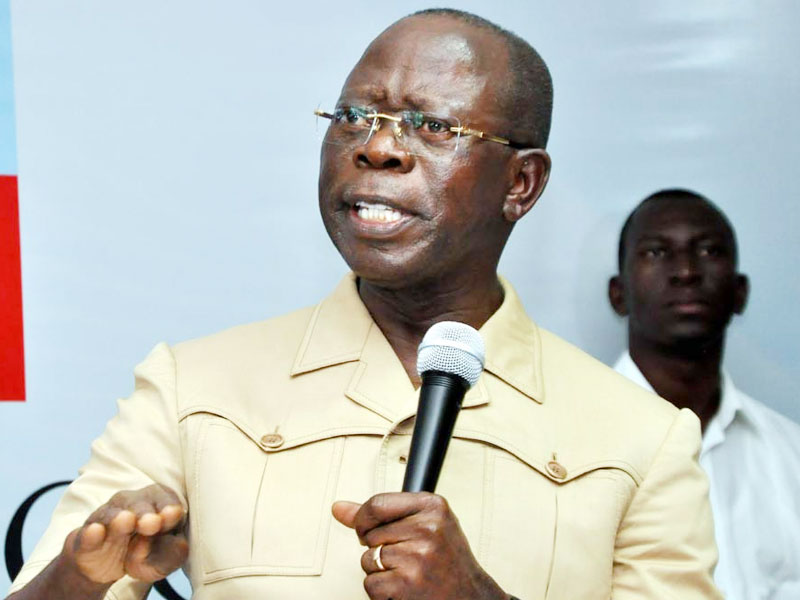 The National Chairman of the All Progressives Congress (APC) Adams Oshiomhole has requested that the Independent National Electoral Commission (INEC) reshuffle some of its senior officials.
Oshiomhole stated this on Monday at a caucus meeting of the APC in Abuja attended by President Muhammadu Buhari, Vice President Yemi Osinbajo, 11 APC governors, and other party leaders.
Oshiomhole accused some INEC State Resident Electoral Commissioners (RECs) of working with the opposition Peoples Democratic Party (PDP).
He likened his request that INEC should be reshuffled to a team in a football match complaining about the bias of a potential referee. He said match officials have a responsibility to change such referee.
He also said the APC wants elections to hold across Nigeria at the same time.
"We do not want staggered elections," the party chairman said.
Also at the meeting are National Leader of the APC, Asiwaju Bola Tinubu, the Secretary to the Government of the Federation, Boss Mustapha and APC members of the National Assembly.