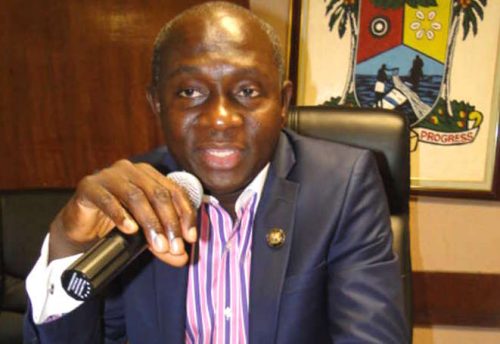 The Lagos State Commissioner for Energy and Mineral Resources, Oluwo Olawale, has resigned.
In his resignation letter, which he submitted to the APC chairman in Lagos State, Oluwo said his decision was based on the conduct of the party's primary election which resulted in the defeat of Lagos State governor, Akinwunmi Ambode.
Oluwo said he was not only resigning his position as a commissioner, but also leaving the APC.
He claimed to have submitted a similar letter to Ambode.
The letter to the chairman of the party, dated December 3, read in part, "My decision to resign is not unconnected with the events of the last few weeks which have created a heavy moral burden for me. I have found it rather difficult to come to terms or rationalise the party's conduct of the October 2018 primary election which were largely characterised by massive voters' disenfranchisement, intimidation, violence, undue influence and non-compliance with all known principles of democracy.
"In the particular case of the governorship primary, which was conducted using the 'open ballot' option in violation of the guidelines of the APC that specified that the 'open secret ballot' option, it is clear to me that the vote principles of competence, merit, justice and fairness have been sacrificed by the APC on the altar of political expediency,"
It was learnt that Wasiu has joined the Peoples Democratic Party candidate, Jimi Agbaje.