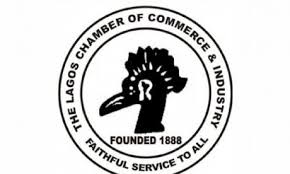 The Women Group of the Lagos Chamber of Commerce & Industry (LCCI) says it is set to host female top executives and entrepreneurs at its 4th international conference, designed to evolve strategies for managing mental wellness.
The Conference, slated to hold in Lagos on October 26, according to a statement, signed by the Chair of the Women Group of the LCCI, Mrs Olajumoke Fashanu, has as its theme: "Mental Health/Wellness.''
Fashanu said: "The Conference will bring notable women from diverse backgrounds in business and industry, as well as students from tertiary institutions, to educate participants on how to equip themselves with sufficient knowledge on mental wellness."
She informed that the guest speaker for this year's conference is Dr. Jide Idris, Lagos State Commissioner for Health.  Other facilitators include: Dr. Mrs. Meymunah Yusuf-Kadiri, Founder, Medical Director, Pinnacle Medical Centre Ltd; Mr. Lanre Olusola, Chief Executive Officer, Olusola Lanre Coaching Academy, (OLCA); Dr. Gbonjubola Abiri, MD/CEO, Redi-Med Consultancy Services and Mr. Olusesan Osatimehin, Head of Advocacy, Training and Drop-In Centre, Freedom Foundation.
The President of the LCCI, Mr. Babatunde Paul Ruwase, is to preside at the one-day event.
The Women Group of the LCCI is charged with the responsibility of coordinating the activities of female members of the body in the promotion of their businesses and key projects of the LCCI. The group also arranges programs geared towards promoting women empowerment.