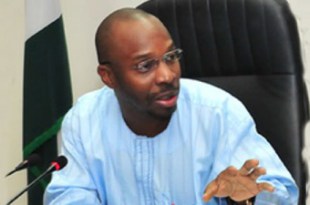 The manufacturing sector led other sectors in value added tax (VAT) revenue for the first quarter of 2017. The National Bureau of Statistics in its report released on Tuesday say Nigeria generated the sum of N204.77 billion through VAT in the first quarter of 2017 of which the manufacturing sector accounted for N28.73 billion, adding that this is followed by professional services and commercial trading with N20.82 billion and N12.89 billion respectively.
The bureau stated that Mining generated the least, and was closely followed by Local Government Councils and Textile and Garment industry with N35.07 million, N99.84 million and N230.89 million respectively.
The total revenue of N204.77 billion is however lower than the N207.35 billion the nation generated in the fourth quarter of 2016, showing 1.25 per cent decrease quarter-on-quarter.
But comparing the amount to the N186.43 billion generated through VAT in the first quarter of 2016, the report stated that the figure represents 9. 84 per cent increase year-on year.
It further stated that out of the total amount generated in the first quarter of 2017, N126.64 billion was generated as Non-Import VAT locally.
In addition, it stated that N31.72 billion was generated as Non-Import VAT for foreign, while the balance of N46.41 billion was generated as Nigeria Customs Service-Import VAT in the quarter under review.
The bureau, however, acknowledged the contributions of its strategic partner, the Federal Inland Revenue Service (FIRS), and technical partner, Proshare in the design, concept and production of the publication.