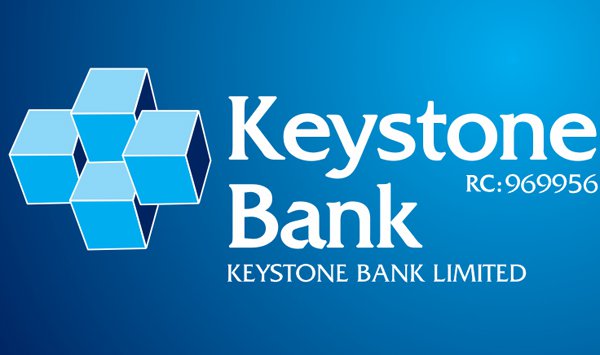 Alhaji Umaru Modibbo, founder, Sigma Pensions Limited will head the transition board of Keystone Bank Limited as chairman. Announcing this in a statement made available to The AUTHORITY, the bank said this following the successful conclusion of the divestment of the bank by the Asset Management Corporation of Nigeria (AMCON), which culminated in the Completion Meeting of 23 March 2017; and the formal handover of the Bank to the Sigma Golf-Riverbank Consortium.
Other members of the transition board include: Mr. Hafiz Bakare, who will serve as acting Managing Director/CEO; Mrs. Yvonne Isichei, who will serve as Executive Director while Mrs. Titilayo Tairat Adebiyi and Mr. Bulus Bunken Dan-Habu, will both serve as Non-Executive Directors.
The statement signed by the bank's Head, Corporate Communications, Omobolanle Osotule, said the transitional governance arrangement which will take effect from the 1st of April 2017 is subject to approval by the Central Bank of Nigeria.
"By the 31st of March 2017, the current Board of the Bank (including the MD/CEO, Mr. Philip Ikeazor) would have fully disengaged, except for Mr. Bakare and Mrs. Isichei, who will continue as part of the transitional governance board," the statement said.
Alhaji Modibbo started his working career as a Commercial Officer in the then Gongola State Civil Service, and later join the Gongola State Investment Company Limited where he rose to the rank of Senior Investment Executive.
A 1983 graduate of Business Administration from the Ahmadu Bello University, Zaria, Modibbo qualified as a Chartered Stockbroker in 1991 and was elected to the Council of The Nigerian Stock Exchange from 1993 to 1996. He is currently a member of the Investors Protection Fund (IPF) of the Nigerian Stock Exchange.
He founded Sigma Pensions Limited, and served as its Managing Director/Chief Executive from 1st February 2011 to 31st October 2016.
Hafiz Bakare is currently the Executive Director, Corporate Bank & Treasury at Keystone Bank Limited also overseeing the Lagos & West Directorate. Before his appointment to the Board of Keystone Bank in July 2014, he was running a management consulting and capacity development firm he founded with the objective of assisting organizations across different sectors to deliver sustainable value in an increasingly challenging and dynamic environment.
Bakare has wide ranging professional experience cutting across management consulting, banking, insurance, manufacturing, health and other sectors locally and across Africa.
Mrs. Isichei is currently the Executive Director in charge of Operations and Technology at Keystone Bank Limited. Before her current role, she had variously served as Executive Director, Lagos & West Directorate, as well as Executive Director, Retail Banking. Mrs. Isichei has had over 30 years of progressive banking exposure with extensive hands-on experience in banking operations and controls, commercial/consumer banking, treasury and institutional banking, product development, credit analysis and loan management, as well as public sector and management services.
Mrs. Adebiyi's working career spans 25 years of unbroken experience in Habib Nigeria Bank Limited and its successor, Bank PHB Plc, where she functioned variously in Branch Operations; as Head of Administration and Human Resources; and as Head of the Foreign Exchange Department. She had worked previously with PZ Industries and the then National Bank of Nigeria.
She is a pioneer member of the Board of Directors of Sigma Pensions Limited where she served for about a decade.
Mr. Dan-Habu holds the Bachelor of Laws (LL.B) Degree of the University of Maiduguri, as well a Master of Laws (LL.M) Degree of the University of Lagos. He was admitted to the Nigerian Bar more than 30 years ago; and has attended various courses at home and at Harvard Law School, and the Institute of Maritime Law, University of Southampton, UK.
Keystone Bank Limited, previously known as Bank PHB was the biggest of the three banks nationalised by the Central Bank of Nigeria (CBN) in 2011, after failing a stress test conducted by the apex bank.