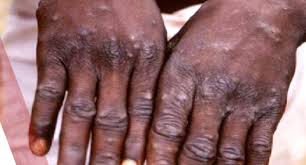 Lagos State has been hit with the MonkeyPox virus. This was revealed by the Commissioner for Health, Dr. Jide Idris, on Monday, saying that two suspected cases of the ailment have been recorded in the state.
The Commissioner, speaking at a news conference revealed that the two suspected cases were currently under observation in health facilities in the state.
Although, the cases have not been confirmed, Idris said there is need to sensitise members of the public and provide adequate information on measures for prevention and control of the disease in line with the policy of the State government.
It would be recalled that MonkeyPox was first recorded in Bayelsa state, last week, before it spread to Rivers State.