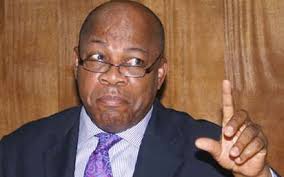 True to his threat, human rights lawyer, Dr. Olisa Agbakoba has filed a suit at the Federal High Court, Abuja challenging the exclusion of the South-East geopolitical zone in appointments into the Board of Directors of the Nigerian National Petroleum Corporation (NNPC).
He had on behalf of the Human Rights Law Service (HURILAWS), called on the Federal Character Commission (FCC), to compel the Federal Government to implement Federal Character Principle in appointment of members of the Board of Directors of the NNPC.
In a letter to the Acting Chairman of FCC, Dr. Shettima Abba, dated September 9, HURILAWS noted that three members of the Board are from the North-East while the South-East has no representation. It then threatened that if the matter is not redressed after seven days, the group will initiate legal proceedings.
Agbakoba, in a statement on Monday alleged that the appointment made by the Federal Government contravenes the provisions of S.14 of the Constitution and also the Federal Character Commission Act and the provisions of Sections 42 of the Constitution of Nigeria that prohibits discrimination of any of Nigeria's ethnic groups such as, in this case, the South-East.
The Abuja Division of the Federal High Court was then requested to declare the lopsided appointments of NNPC Board members against the South East Zone as unconstitutional, null and void.
Meanwhile, no date has been fixed for the hearing of the suit.