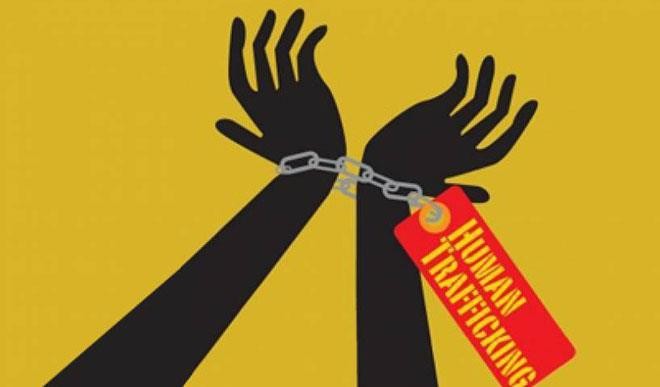 The National Agency for the Prohibition of Trafficking in Persons (NAPTIP) on Friday arrested one Hafeez Abdulsalam, a suspected trafficker in the South-West who specialises in trafficking young girls to Saudi Arabia.
NAPTIP's Assistant Director of Intelligence, Investigation and Monitoring, Ms Tina Ugwu told NAN after the operation that Abdulsalam had been on NAPTIP's watch list and that he usually brought girls from various states to Abuja before sending them to Saudi Arabia.
Ugwu said that the hotel used by the syndicate—Amazonia Guest House at Dagri in Gwagwalada, FCT had been sealed up, while the Manager of the lodge was nabbed.
"From our findings, Abdulsalam is a major recruiter of young girls to Saudi Arabia and Dubai because he has been on our Osun state's office watch list.
"The investigation is still ongoing, we will study all the things we recovered from the hotel and then charge the suspects to court" she said.
One of the victims, who gave her name as Rokibat, 22 from Oyo state told NAN that her aunt in Saudi Arabia told her mother to bring her to Saudi through Abdulsalam to be engaged in Housemaid job.
She explained that she met with Abdulsalam in Osogbo who took her to a hospital for medical checkup in preparation for the journey before she was brought to Abuja.
Another victim, Rodiya 23, from Lagos state told NAN that Abdulsalam who is a family friend allegedly promised to take her to Saudi Arabia to earn a living since she was not doing anything.
Rodiya explained that Abdulsalam took her to a hospital in Osogbo for medical test and then brought her to Abuja to process her international passport for the journey to the Kingdom of Saudi Arabia.
Another victim from Kwara, told NAN that her older sister introduced her to Abdulsalam.
The arrested suspect, Abdulsalam who also spoke to NAN, claimed that the company he worked for known as Western Royal Manpower Solution was legal and registered company known to Federal Government.
The suspected trafficker declined further comments, as 13 women suspected to be victims of human trafficking were rescued. NAN