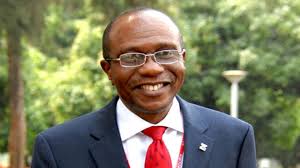 The Nigerian Communications Commission (NCC) says it hopes that there will be an amicable resolution between the Central Bank of Nigeria and MTN.
The financial regulator had ordered MTN to refund the $8.1 billion it repatriated from the country, saying the funds were allegedly taken out of the country using irregular certificates of capital importation.
Speaking on Tuesday at the ongoing ITU Telecom World 2018 conference holding in Durban, South Africa, Umar Garba Danbatta, NCC's executive vice chairman said the commission does not have any problem with MTN.
"Nigeria remains an attractive country for investors who crave for adequate Return on Investments (RoIs)," the NCC boss said.
"The Nigerian Communications Commission is doing what it can to facilitate an amicable resolution of MTN's standoff with the tax and finance regulators.
"I am assuring you that we will soon have the matters settled amicably. We are talking and engaging with relevant authorities to have the matters settled."
The attorney general of the federation had also written to MTN, requesting that it pay $2 billion in tax arrears.
In response, MTN denied any wrongdoing and filed a suit to restrain the AGF and CBN from carrying out further actions against it.
It also said it would continue to engage with the relevant authorities on issues.