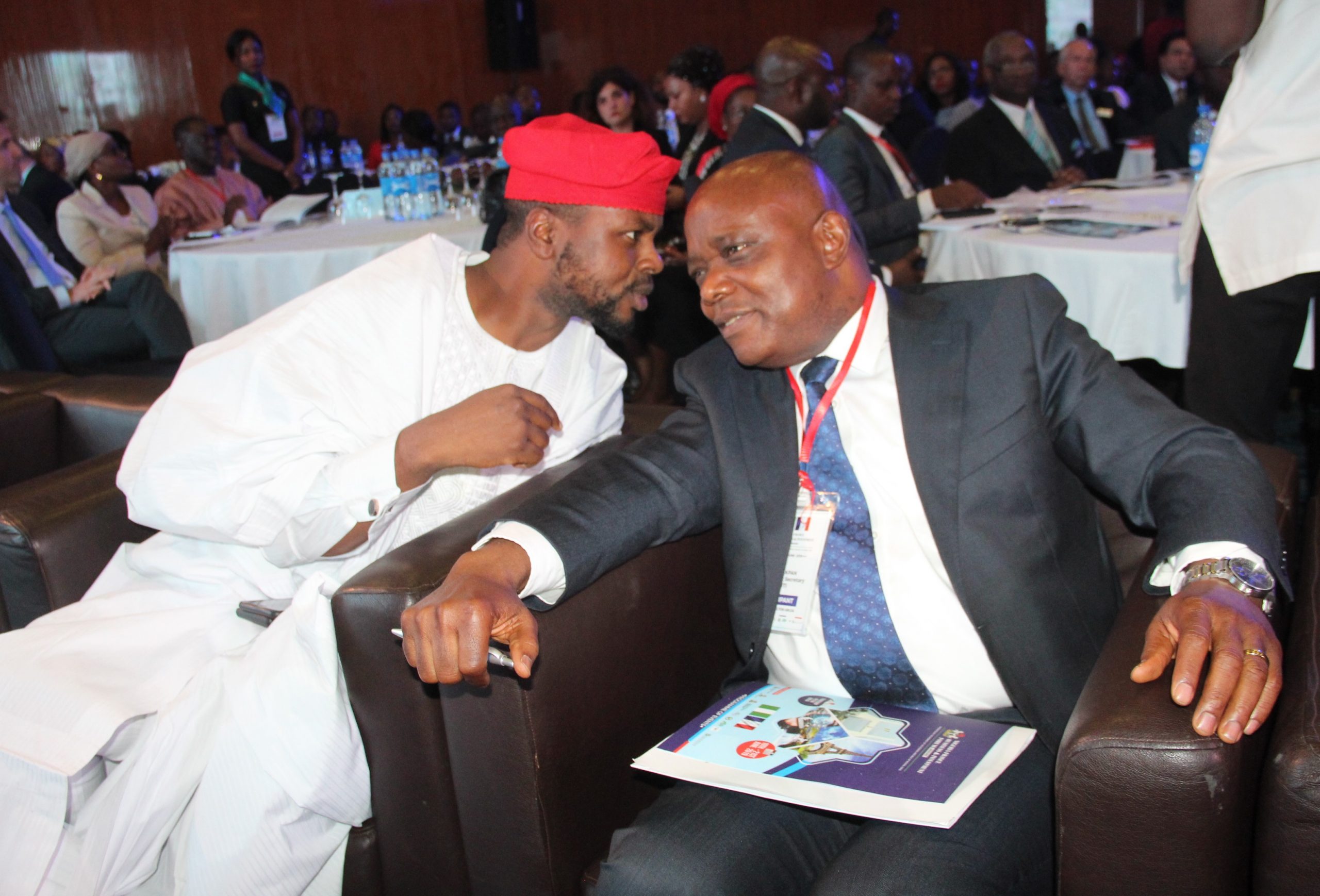 The Permanent Secretary, Federal Ministry of Industry, Trade and Investment, Mr Edet Sunday Akpan, has said that Nigeria is committed to deepening economic ties with other nations by putting the right policies and incentives in place to make the climate conducive to investors.
The Perm Sec who disclosed this at the Nigeria-France Business and Investment Forum in Abuja, said his Ministry is saddled with the responsibility of creating an enabling environment that will stimulate domestic and attract Foreign Direct Investors in key sectors of the nation's economy.
He said that Nigeria is the largest economy in Africa with abundant human and natural resources including crude oil, natural gas, iron ore, coal, limestone, lead and zinc among others.
He however lamented that the attention has been on crude oil which alone cannot sustain the Nigerian economy. He said it was this realization that prompted the present administration's policy of economic diversification in order to have a robust national income for economic development.
"The Nigeria Investment climate has become more friendly, conducive and safer to do business, and we can proudly say that the economy is experiencing influx of Foreign Direct Investment as a result of Government Reforms Agenda," he said.
He called on the French Government and investors from France to take advantage of the unique opportunity Nigeria offers in terms of its abundant human and natural resources to invest in Nigeria.
Earlier, in her welcome address, the Nigerian Ambassador to France, Ambassador Modupe Irele, stated that the Nigeria-France Business and Investment Forum initiative is to build on the growing economic relations between France and Nigeria as underscored by the inaugural meeting of the France-Nigeria Investment Club, held on the 21st January, 2019 in Paris, where significant steps were taken to further strengthen the economic relations between both countries.
Amb. Modupe also said that it is envisaged that the Forum will provide a platform for further interaction in areas of common economic interest leading to increased commercial activities.
In his presentation at the event, the Chairman of the Federal Inland Revenue Service (FIRS), Mr Babatunde Fowler in his presentation disclosed that Nigeria has a very friendly tax environment adding that his organisation deploy technology that enables businessmen do all their taxes without the need to meet any official .
He also said that a lot of tax incentives are available to investors especially for start-ups, agricultural ventures and businesses that are far from the presence of infrastructure such as power.
Others that made presentations at the event include, representative of the Nigeria Incentives – Based Risk Sharing System for Agricultural Lending (NIRSAL), Maryam Yusuf who said that her organisation is into the development of agricultural business through finance and other incentives.
She re-iterated the availability of large population, large land mass, abundant water resources and market. She further urged the investors to bring in finances, intellectual, technology and equipment capital to invest in Nigeria.
On his part, Director, Policy and Strategy of Nigeria Export Promotion Council (NEPC), Mr Sidi Aliyu, stated that the organisation is expanding and increasing non-oil sector in support of the economic diversification efforts of the government. He further said that NEPC is one of the few organisations of its kind in sub-Saharan Africa that is fully funded by government adding that the institution offers expert expansion grant to investors.
Mr Lolo Kadafa of Bank of Industry (BoI), revealed that the bank of Industry which currently has about $2 billion Balance Sheet has co-financed a lot of projects. He also said that BoI encourages businesses to meet international standard.
The Director, Investment Promotion of the Nigeria Investment Promotion Council (NIPC), Mr Adeshina Emmanuel informed the businessmen from France that NIPC has established the One Stop Investment Center (OSIC), that houses 26 agencies including the Nigeria Customs and this has made it possible for businessmen to get all that they need to start a business within 24-48 hours.
One of the investors from France, Fatoumata Ba Janno said she believes there are great opportunities in start-ups and Small and Medium Enterprises (SMEs), in Nigeria.
She said, "I am looking at start-ups and SMEs that are matured enough to get capital to scale and those that are matured enough to be able to get some platforms to trade globally".
Fatoumata also said that she is passionate about Nigeria because of the experience she had with the E- commerce in the Country, adding that she intend to deploy about Sixty million Euros in thirty start-ups in the next five to six years.