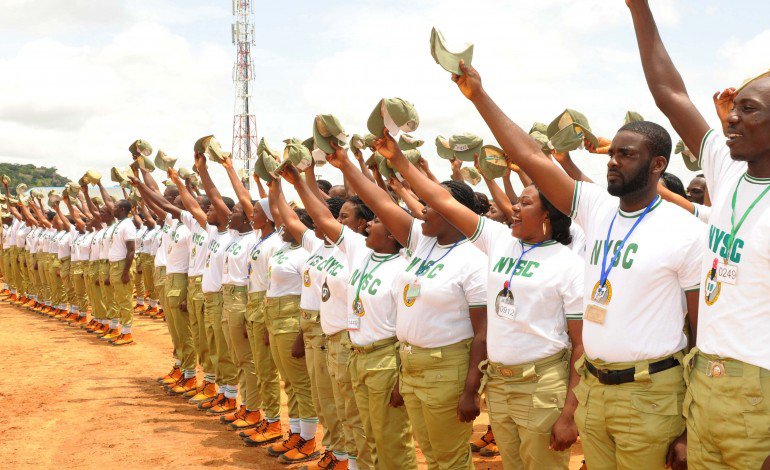 Nine National Youths Service Corps members serving in Gashaka local government area of Taraba state drowned at a river while on picnic in Taraba State.
Police said seven bodies have been recovered adding that two more were yet to be recovered 24 hours after the accident.
It was learnt that the sudden increase in the volume of water in River Mayo Selbe, Taraba was responsible for the drowning of nine corps members who were swimming during a picnic party, the police said.
Police Spokesman David Missal said: "Information available to our disposal reveals that 22 Youth Corps members serving in the state were on a picnic party in River Mayo-Selbe in Gashaka LGA on Saturday when the incident happened.
"We were made to understand that while they were swimming, there was a sudden increase in the volume of water which carried nine of them away.
"We have so far recovered Seven corpses while the search for the two remaining corpses is still in progress," he said.
State NYSC Coordinator, Mrs Florence Yaakugh also confirmed the incident saying seven bodies have been recovered while the search for the other two bodies was still ongoing by the locals in collaboration with security agencies and the NYSC.
While describing the incident as most regrettable and unfortunate, Yaakugh said that the NYSC would soon have the identity of all the Corps members involved and make such known appropriately.
"We have information indicating that about nine of our Corps members were drowned in Gashaka on Saturday.
"So far, seven bodies have been recovered and we are working with other relevant persons to recover the rest and to identify the persons.
"This is a very sad development and the entire NYSC family in Taraba state is already thrown into deep mourning," she said.