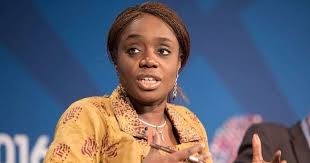 The federal government Wednesday defended the NYSC statement over allegations that the minister of finance, Kemi Adeosun forged a certificate of exemption.
"The government has spoken. NYSC is part of government and I have nothing to add to what the NYSC has said, minister of Information, Lai Mohammed, said after the FEC meeting.
In a statement on Monday by its Director of Press and Public Relations, Mrs Adeyemi Adenike, NYSC confirmed that the minister applied for an exemption certificate.
It also vowed to investigate the source of the purported forged certificate.
The Minister's inability to offer a convincing explanation since the scandal broke out has fueled doubts about Adeosun's leadership at the ministry of finance with Nigerians in their thousands asking the minister to resign.
Section 13 (3) of the NYSC law prescribes three-year jail term or option of N5,000 fine for anyone who contravenes provision of the law as Mrs Adeosun has done.
Subsection 4 of the same section also criminalises giving false information or illegally obtaining the agency's certificate.
It provides for up to three-year jail term for such offenders.
Reports in the media reveal that the NYSC is under intense pressure to cover up the alleged crime.