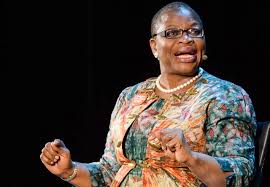 Oby Ezekwesili, the presidential candidate of the Allied Congress Party of Nigeria (ACPN), on Sunday met with former military president Ibrahim Babangida.
The meeting at the retired general's house in Minna, Niger state, held after Ezekwesili spoke at an event in Minna.
The closed-door meeting lasted for hours in what may be seen and was later confirmed by Ezekwesili on Twitter.
A spokesperson for her campaign confirmed that the discussion was about the future of Nigeria and the 2019 elections.
Ezekwesili joined the presidential race at the last minute and has said she is in it to win.