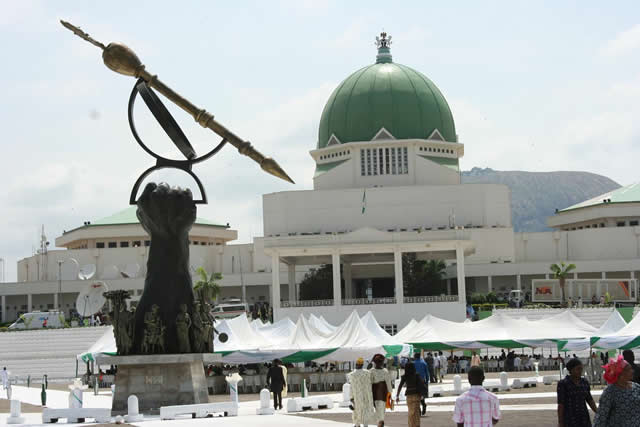 BudgIT Nigeria, a civil organisation interested in ensuring transparency and accountability in government budgets, has revealed that only 40.3 per cent of constituency projects by National Lawmakers were completed in 2016 in 20 states.
BudgIT, in its latest Tracka Report, said it tracked 852 projects across 20 states between June 2016 and June 2017.
The states are: Kogi, Ogun, Oyo, Kano, Edo, Delta, Sokoto, Kaduna, Niger, Gombe, Lagos, Ondo, Imo, Cross River, Ekiti, Osun, Kwara, Akwa Ibom, Kebbi and Enugu.
According to the organisation, of the 852 projects tracked, 343 projects remained unexecuted, 118 are ongoing and only 350 reached completion.
BudgIT's Co-founder and Team Lead, Seun Onigbinde, in a statement in Abuja on Tuesday, recalled that the Federal Government last year released N100 billion to the National Assembly for constituency projects.
However, majority of the projects, which many Nigerians have kicked against, remained largely unexecuted and with little impact on Nigerians.
According to him, the organisation's Project Tracking Officers in 20 states discovered that most of the projects were signed off and contractors paid most of their fees by government authorities without the projects being executed.
"These statistics show that 40.3 per cent of the projects were implemented, 13.8 per cent are ongoing, 41.1 per cent are uncompleted, while the locations of 4.8 per cent are unspecified," he revealed.
"In a number of cases across focus states, we noticed that 343 of the 852 projects identified in the 2016 budget remain willfully unexecuted.
"Our research from Tracka's Project Tracking Officers (PTOs) across the 20 states discovered that these projects were signed off and contractors got paid most of their fees by government authorities.
"This situation is to the detriment of citizens, who are often restricted from asking questions, due to a lack of information on project allocation and implementation status.
"This has been the situation since the inception of Tracka. For effective project tracking, it is imperative that project locations are clearly defined in the budget and made available to the public.
"Failure to do this is harmful to democracy, depriving communities and civil society organisations the opportunity to monitor and ensure proper implementation of government's obligations to the people."
Onigbinde said it discovered that the locations of 41 projects contained in 2016 budget remained unspecified adding that 2016 federal constituency projects within the National Assembly were labelled 'donations'.
"We reiterate that constituency projects should not be labelled donations by their representatives in the National Assembly, as this comes off as a malicious attempt at deliberately misinforming the public for selfish political interests," he declared.
"We demand that contract details be prioritised to ensure citizen participation in contract awards via the provision of accurate details of all contracts (contractors' names, government budget benchmark, terms of the agreement, bill of quantity, etc), placed in the public domain.
"Representatives should routinely engage their constituents in the budget-making process to ensure their needs are captured in every annual fiscal plan. Project locations should be spelt out, for easy access by citizens and organisations.
"As noted, in several cases, budget line items identified project titles, specifications and monetary amounts, but failed to establish the actual project location.
"Unclear locations and other such details mean certain projects are extremely prone to misappropriation of funds and corruption."