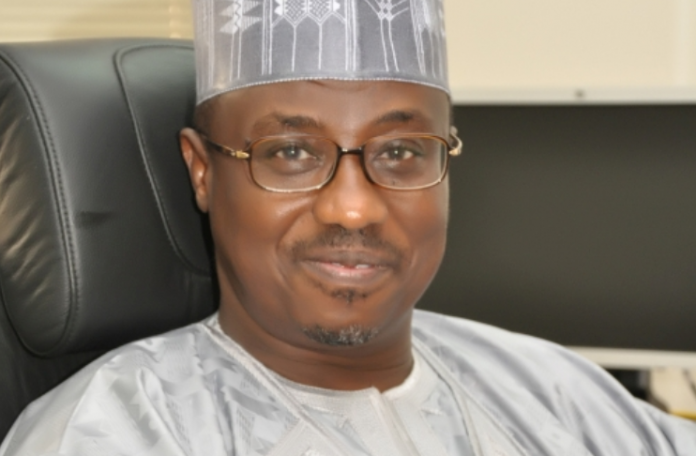 To ensure sustained profitability of the Nigerian National Petroleum Corporation's, NNPC, shipping subsidiary: NIDAS, the group managing director of NNPC, Maikanti Baru, has urged partners involved in the Direct Sale Direct Purchase (DSDP) scheme of the corporation to patronize the NNPC shipping subsidiary.
Baru passed the advice to two of NNPC's relevant subsidiaries: Crude Oil Marketing Division (COMD) and the NNPC Trading Ltd, during his visit to the NNPC Office in Hammersmith, London, where he met the staff of both the London Office and NIDAS.
DSDP is a scheme by which NNPC sells crude oil directly to off-shore refiners and receives products from same in return.
A press statement by Ndu Ughamadu, NNPC group general manager, Group Public Affairs Division, Thursday in Abuja, said Baru was elated by the giant profitability strides recorded by NNPC/NIDAS no sooner than it launched into international freight business.
"I wish to commend NIDAS for beginning to make money for the NNPC. I am particularly elated with the company's performance which has seen it doing 15 voyages on clean petroleum products from October 2018, just four months after it resumed international freight business," Baru told the company's staff during the visit.
He called on them to redouble their efforts towards sustaining the current tempo which he said, was in line with the profitability drive of the corporation.
Lawal Sade, NIDAS Ltd managing director, who spoke during the visit of the GMD, lauded Baru for his support and efforts in revamping the company which he said, prior to the GMD's assumption of office, had been moribund.
"Our recent modest successes wouldn't have been possible without Baru's support. We are truly inspired by this visit and we are ever ready to achieve the targets set for us by the NNPC Management," he added.
Sade further stated that the company would work harder to sustain the tempo by engaging and soliciting the support of sister NNPC's outfits and international partners towards improving the corporation's bottom-line.
Sade informed the GMD that NIDAS had already signed Contract of Affreightment (COA) with BP and Socar for their DSDP clean cargoes, while discussions with Vitol, Mercuria and Petrocam are ongoing.
According to the MD, NIDAS has gradually started to find a good footing from the vessel fixing of last month as they were able to fix vessels below its competitors' rate, which made some companies particularly Oando to come to NIDAS for a spot charter.
He observed that they were in the process of deploying IT facilities and software that will enable them monitor their ships on the high seas.
Established in 2007, NNPC/NIDAS is a fully-owned subsidiary of NNPC charged with the mandate of shipping clean petroleum products into Nigeria and West Africa.