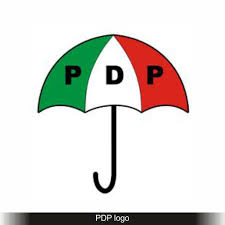 The Peoples Democratic Party (PDP), in Edo State, has expressed excitement over the emergence of a splinter faction within the ruling All Progressives Congress (APC).
The faction, which calls itself the Reformed APC, is led by Buba Galadima, a former secretary of the Congress for Progressive Change (CPC), and is believed to have the backing of members of the nPDP.
Reacting, the Chairman of PDP in Edo State, Dan Orbih, in a statement said they are gladdened to know that "democratic and progressives elements have come together to join forces with concerned Nigerians to rescue the country".
"On behalf of the state executive council and entire members of Edo State PDP, I, Chief Dan Osi Orbih wish to congratulate Alhaji Buba Galadima and members of reformed APC for their courage, determination and forthrightness in admitting that APC has run a 'rudderless, inept and incompetent government that has failed to deliver good governance to the Nigerian people.
"Edo State PDP is pleased to hear the news of your decision to reform, refocus and give direction and leadership to APC.
"To Galadima, as the authentic and recognised chairman of the Reformed APC, we wish you well as you attempt to steer the rudderless APC to safety.
"To our brother Adams Oshiomole, the factional chairman of APC, it is time to embrace the inevitable change in the leadership of your party and submit fully to the leadership of Alhaji Buba Galadima to save your party from disintegration."