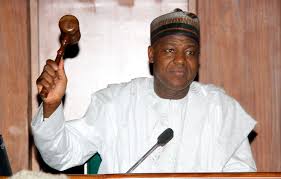 Members of the House of Representatives have opposed the Federal Government's decision to share the recovered $322 million Abacha loot to poor families in the country.
The Federal Government had in June disclosed that it will disburse the recovered money to 302 poor households in 19 states, starting from July.
According to the Government, it will be part of the government's Social Investment Programmes which aims to lift millions of Nigerians out of poverty.
However, the lawmakers during plenary on Wednesday questioned the motive behind the FG's decision and how the government plans to determine which families are the poorest.
They stated that the Federal Government cannot spend the money without the parliament's approval and are asking the FG how much is the total Abacha loot recovered so far?
The lawmakers therefore suggested that the money should be paid into the consolidated revenue fund and distributed to federating units in line with the current revenue sharing formula.