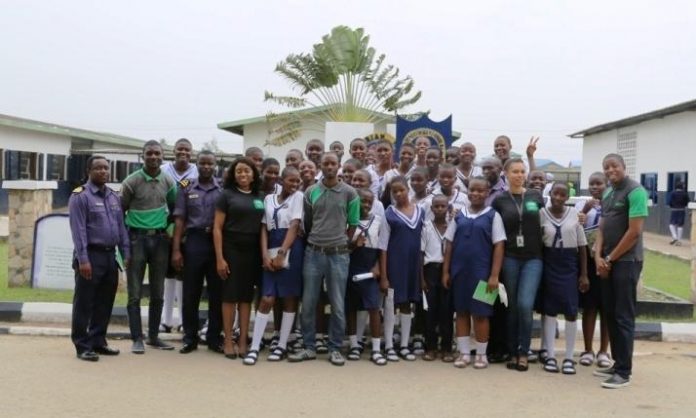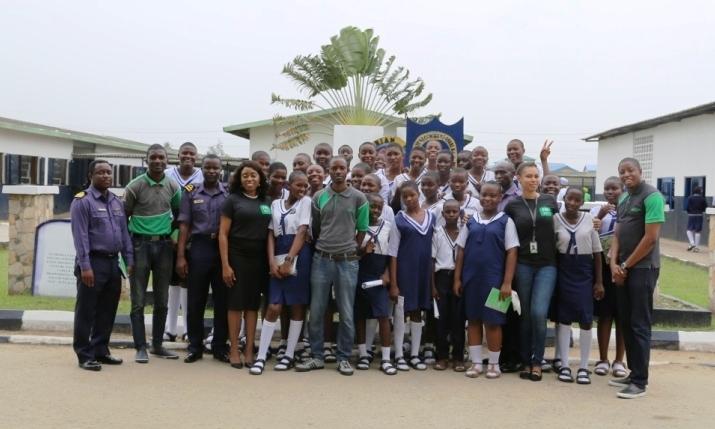 As part of its bid to expose the citizenry to financial literacy at very early age in life, Heritage Bank Plc has advised Nigerian children to cultivate the habit of saving early in life to secure their future.
Addressing children from different secondary schools who gathered at the Nigerian Navy Secondary School, Ojo, Lagos, as part of its 2017 World Savings' Day celebration with the theme: Our Future Starts with Savings, said The World Savings Day which stresses the ingenuity of savings to economic development, is in line with its financial literacy programme aimed at introducing its financial literacy edutainment resources to children and young persons under its BUD proposition.
The MD/CEO of the Bank, Ifie Sekibo, emphasized the importance of savings in modern economies and for individuals.
He stated that Heritage Bank's involvement in the World Savings Day celebration was a demonstration of the bank's commitment to innovation.
He said: "Children are very special to us at Heritage Bank, hence we decided to celebrate today with them in a unique way that offers the opportunity to have fun and learn about bank savings."
Sekibo noted that for early positioning of children for global and local relevance, there was need to teach them how to prioritize savings over spending, which is a valuable life lesson and one that takes time to learn.
He said opening a savings account for a child is one of the best ways to introduce him/her to that concept of saving at an early age.
He explained that one of the ways the bank has continued to promote savings amongst children is the introduction of "My day as a banker" which is also the Heritage Bank's unique way of promoting financial literacy among children, which is the core of the HB Bud Savings Account, specially designed to promote savings habit among children and youths.
In line with its mission to create, preserve and transfer wealth across generations, he said Heritage Bank developed the HB Bud Savings Account to help its customers to create wealth for the children and provide them a future of financial independence.
Team Lead, Financial Literacy, Customer Experience & Analytics, Heritage Bank, Ajiri Efeturi led the 174 secondary school students in attendance on how to save effectively and how to cultivate good saving habits.
She also gave some tips on smart spending including making a list of everything one wants to buy.
She enjoined the children not to give more than they had, but keep some money as savings for the future.
On the bad habits of money, Team member, Financial Literacy, Customer Experience & Analytics, Heritage Bank, Chinenyenwa Ozoemena, advised the children to avoid borrowing money, buying stuffs on credit, taking money that is not their own and spending money at one's disposal without saving.
Every year, Heritage Bank directly impacts about 350 primary and secondary schools across the country in recognition of the pivotal role children play as the leaders of tomorrow.