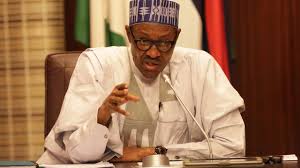 Panelists at the second Securities and Exchange Commission (SEC) 2018 Budget seminar have that beyond the federal government's ambitious 2018 budget, needs to set a clear policy direction that will incentivize private investments into the economy.
Panelists at the seminar held at the weekend in Lagos which included, Mr. Bismarck Rewane (CEO, Financial Derivatives), Prof Theophilus Nwokoma (Economics Department, University of Lagos), Mr. Muda Yusuf (DG, Lagos Chamber of Commerce and Industry (LCCI) and Mr. Bayo Rotimi (CEO, Quest Advisory Services), made other recommendations which include that the government to show commitment in the full implementation of the 2018 budget, ensure that the previous 2017 budget cycle is followed through, that legacy debts owed contractors are resolved, prompt release of funds for the 2018 budget and the need for a handshake between fiscal and monetary policies.
Director-General of SEC, Mr. Mounir Gwarzo in his opening remarks informed stakeholders that the SEC Nigeria budget seminar which was the second since inception, was a platform for assessing the way the capital market can contribute and also benefit from the budget of the nation.
Gwarzo noted that the budget has effect on the fortunes of the equities market because of the effects of the exchange rate and other variables which, in turn, impact the larger economy.
"The Commission's budget seminar series, which was establish this year, is established for evaluating the connection between the Nigerian capital market and the annual federal government budget with the major aim of identifying how the capital market can contribute and in turn benefit from the budget and its implementation", Gwarzo said.
The Head, Research at SEC, Dr Afolabi Olowookere who was the guest speaker, asserted that budgets can affect capital markets indirectly through its impact on growth, inflation, interest and exchange rates.
Looking at stock performance Olowookere noted that it improved in 2017 due to the following factors; improved domestic macroeconomic fundamentals, CBN intervention in Forex market, improved company results, Pension Multi-Fund Structure & Regulatory Initiatives that boost investor confidence.
Speaking on the opportunities of the current Economic Recovery and Growth Plan of the Buhari administration, he was of the view that economic diversification created the avenue for venture capital and private equity activities, while pushing a competitive economy was a window for infrastructure & diaspora Bonds.
On the 2018 budget implications for the Nigerian capital market, Olowookere shared that for the equities market key developments will include; preference for equities if interest rate falls, reduced uncertainties in exchange rate will attract foreign portfolio investments, government expenditure on cost-reducing infrastructure will benefit most firms and Listed companies that are contractors/producers of government preferred sectors will enjoy increased earnings.
Special guest of honour at the seminar and former Minister of National Planning Dr Shamsudeen Usman stressed that "Unless Nigeria gets its politics right, the economy will not work". He called for close cooperation and understanding between the executive and legislature in achieving a budget that will impact the populace.