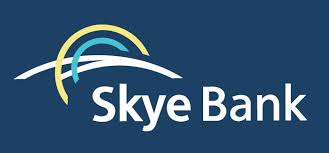 Skye Bank Plc, one of Nigeria's leading commercial banks, has restated its commitment to personalized customer service with the launch of its new television commercial on its digital banking solution tagged: 'SkyeXperience'.
The campaign is aimed at renewing the bank's commitment to personalized customer service which is the new focus of its retail banking strategy.
The Chief Executive Officer (CEO), Skye Bank Plc, Mr. Tokunbo Abiru, said that the television commercial would also help in engaging its customers and give them the best experiences using various digital platforms.
Abiru noted that the television commercial which is titled "You Are in Control" expresses the unique value proposition of the product to include its Omni-Channel, Self-Service and uniform sign-on across multiple devices.
Speaking at the launch of the campaign in Lagos, Abiru said: "Today, banking is no longer about the physical building but where you are and the device you are using. SkyeXperience is therefore designed to give our customers, a seamless and consistent transition from one channel to the other without any hindrance.
Head of Strategic Brand Management of the Bank, Mr. Nduneche Ezurike, described the TV commercial as a compelling narrative in consumer lifestyle which is a complete departure from the traditional approach where organizations attempt to talk at customers about their size, strength, resilience, reliability, among other value propositions.
According to him, "The SkyeXperience TV commercial can best be described as personal benefit advertising in which the consumer is the source of power and the A-Z of everything. It depicts a conscious effort to engage the consumer in his ecosystem by interpreting his lifestyle and communicating the benefits that SkyeXperience offers the consumer."