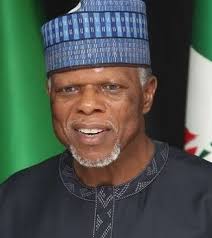 Nigerian is seriously considering the option of closing its borders with Benin Republic following the increasing rate of smuggling flowing from that country to Nigeria.
This was disclosed in Lagos on Wednesday night by the Comptroller General of Customs, Alhaji Hameed Ali during an interactive session with members of the Manufacturers Association of Nigeria (MAN) as part of the association's 45 annual general meeting (AGM).
The Customs CG said several efforts made by the Nigerian government to get the government of Benin Republic to collaborate with Nigeria in the war against smuggling have not yielded any useful result.
In his words: "During the last administration of President Goodluck Jonathan, the Nigerian government through the Nigerian Customs Service made a donation of nine Hilux vans to Benin Customs to help them patrol the borders, they only did the patrol for one week and that was all. When I took over, I have visited Benin several times, we have reviewed our partnership agreement, redrafted and signed them but nothing good seem to be coming from there, the smugglers are still having a field day.
"So for now the option we are left with is to close our borders, especially that with Benin Republic just like what happened during the Obasanjo regime."
Ali informed manufacturers that the Customs Service is doing all within its power to ensure speedy clearance of goods at the ports, but regretted that importers particularly traders are making things difficult by not complying with the rules.
"I can assure you that we are capable of achieving 48 hours goods clearance if only the importers can be truthful enough such that what they have on paper is what they also have in the containers," he said, adding that "The major problem we have is that most of the consignments brought in by traders are never what they said they have in the manifest or form M. That is why customs take the pain to do 100 per cent examination of the containers in other to make sure that what we have on paper tallies with what is inside the container and 99 per cent of the time you find out that what is on the paper is different from what you have in the containers."
He pleaded with MAN members to be patient with the Customs as the service is constantly upgrading its operations to ensure speedy and seamless clearance of goods at the ports.