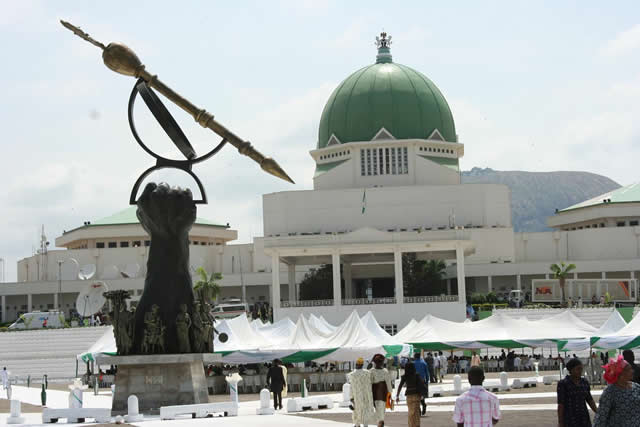 The Southern Senators' Forum have urged President Muhammadu Buhari to immediately commence measures aimed at implementing the 2014 National Conference report.
It will be recalled that the conference was convoked by the administration of former President Goodluck Jonathan of the Peoples Democratic Party (PDP) and was boycotted by the All Progressive Congress (APC) which was then in the opposition.
However, rising from a three-day conference held in Calabar, the Cross River State capital, the Senators, from different political parties, tasked President Buhari to immediately set up a platform for Governors, members of the National Assembly, Houses of Assembly, political leaders, civil society organisations, and other stakeholders, to discuss the implementation of the Conference.
The position of the Senators was contained in a four-point communiqué read by the Chairman of the forum, Senator Hope Uzodinma, at the end of the conference themed: 'National Unity and Restructuring.'
The communiqué further stated that while the unity of the country could not be compromised, the forum believed that the principles on which the country was created by the founding fathers had been eroded, hence the need for a restructuring of Nigeria to create a new order, where equity, justice and peace would prevail.
Some of the key Recommendations of the 2014 Confab Report amongst others are:
Creation of 18 New States – three per geo-political zone. They include Apa, Edu, Kainji, Katagum, Savannah, Amana, Gurara, Ghari, Etiti (South East zone), Aba, Adada, Njaba-Anim, Anioma, Orashi, Ogoja, Ijebu and New Oyo.
Revenue Allocation – the conference noted that the sharing of the funds to the Federation Account among the three tiers of government should be done in the following manner: Federal Government – 42.5%, State Governments – 35% and Local Governments 22.5%
Modified Presidential System – the conference recommended the Modified Presidential System, a home-made model of government that effectively combines the presidential and parliamentary systems of government. The President shall pick the Vice President from the Legislature and should select not more than 18 ministers from the six geo -political zones and not more than 30% of his Ministers from outside the Legislature.
Legislature – the conference proposed a Bi-cameral legislature, but noted that members should serve on part-time basis
Power Sharing/Rotation – the conference recommended that the presidential power should rotate between the North and the South and among the six geo-political zones while the governorship will rotate among the three senatorial districts in a state.