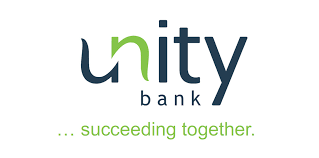 Introduction
The 2016 financial year still remained a tough one for Unity Bank Plc. While it was able to earn more from its core banking operations and its non-core banking activities, there was a decline in the bank's ability to retain such turnover made to the profit level. Thus, profit declined significantly over the preceding year's. As a direct consequence to this, the bank's profitability ratios (such as profit margin, return on assets, and return on equity) recorded significant declines.
It is also important to note that the bank still faced difficulties in the level of its bad loans, as well as its capital adequacy level which still remained negative.
Core operations
Following the trend of many other Nigerian banks, Unity Bank recorded a higher turnover for its 2016 financial year than it did in its preceding year. For the review year, the bank recorded a 6.6 per cent growth in its turnover (inclusive of interest and discount income, and income from non-banking operations). Such turnover grew to N84 billion from N78.8 billion in the preceding year. This 6.6 per cent increase in gross earnings is as compared to a growth rate of 2.3 per cent in 2015.
The bank earned more via interest and discount income than it did in 2015, and also managed to step up the volume of its non-core banking operations during the course of the year and thus earned more income from there.
2016's pre-tax profit followed a different path from that of gross earnings, standing at N1.82 billion, down from N2.34 billion in the erstwhile year, and translating into a 22.2 per cent decline rate. After-tax profit followed the same pattern as pre-tax profit did, declining by as much as 53.5 per cent over the preceding year's level to N2.18 billion.
It is important to note that the bank has been recording an after tax profit that is greater than its pretax profit for the past two years because it has been having am income tax credit rather than an expense.
Total assets deployed by the bank for the 2016 year improved to a higher level of N2492.7 billion, about 11.1 per cent higher than the N443.3 billion assets deployed in December 2015, while shareholders' funds advanced only very infinitesimally to N83.1 billion.
The bank's EPS (earnings per share) for the year improved to 18.68 kobo from 12.34 kobo before. Shareholders then received a dividend of 6.3 kobo, lower than 7.2 kobo in the erstwhile year.
The bank however did well in the execution of core banking operations, as shown by its net interest margin. Unity Bank recorded a net interest margin of 71.7 per cent. This interest margin, was not only higher than what the bank recorded in the preceding year, but was on par with the industry average for 2016. This higher 71.7 per cent net interest margin was achieved by a slightly increased gap between the bank's lending rate (which dipped to 25 per cent in 2016 from 25.5 per cent in December 2015) and its deposit rate (which dipped to 6.3 per cent from 7.2 per cent).
Profitability ratios
Because of lower profits, the bank expectedly recorded worse results in respect to profitability in 2016. Profit margin for example, dipped to 2.2 per cent in 2016 from 3.0 per cent in December 2015. What this means is that for every N100 earned by the bank in the course of the year, only N2.20 made it to the profit position. This is as compared to N3.00 for the year preceding 2016.
Return on assets (ROA) also recorded a regression. ROA slid to a mere 0.4 per cent in 2016 from 0.4 per cent in December 2015. Analysis shows that every N100 worth of Unity Bank's assets contributed only 40 kobo to its pre-tax profit in 2016, down from 50 kobo in 2015.
For the 2016 financial year, Unity Bank deployed equity valued at N83.1 billion and for every N100 equity deployed, the bank made a low after-tax profit of N2.60, down from N5.70 in the preceding year.
In 2016, the bank decreased its workforce to 1,954 employees, 172 persons short of the 2,126 in its employ in 2015. It was because of this that earnings per employee improved to N42.5 million on the average, up from N38.9 million in 2015, and not primarily because of employee productivity and company efficiency.
Other ratios
For the 2016 financial year, Unity Bank did not do too well when it comes to capital adequacy, recording a negative risk weighted capital adequacy level in 2016, as it did in 2015.
As was the case with capital adequacy, Unity Bank did not also do well in 2016 as regards loans classified as non-performing. The proportion of classified loans to the entire loan stock was a high and therefore bad 56 per cent.
One thing to be said concerning the bank is that it is making concerted efforts to attain a positive capital adequacy ratio, as well as drive down the proportion of its bad loans.
Having a debt to equity ratio of 4.9 shows that the bank is using N4.90 of liabilities in addition to each N1.00 of stockholders equity. In other words, the bank is using N5.90 of total capital for every N1.00 of equity capital.
Sustainable growth
The bank gave a lower dividend for its 2016 financial year than it did in 2015. Thus, retention ratio was 0.67 times, lower than 0.82 times in the preceding year.
Asset turnover for the year was 0.17 times, just a tad lower than the 0.18 times recorded in the prior year, while assets/equity was 5.9 times, as compared to 5.4 times in 2015. Analysis shows that sustainable growth for 2016 was 1.5 per cent, higher than the 2.3 per cent recorded in 2015. This means that using only the revenue it generates, this bank had the capacity to grow by 1.5 percent, lower than 2.3 per cent in 2015.
Meanwhile, the bank grew by 6.6 per cent, higher than its sustainable rate, and in contrast to achieving the same growth as its sustainable growth in the prior year.
Stock value
The Unity Bank stock is grossly undervalued. On November 18, 2017, the market price of Unity Bank was 53 kobo, and it was one of the cheaper stocks on the Nigerian Stock Exchange (NSE). Because EPS was 18.68 kobo, P/E ratio as at analysis date was 2.8 while earnings yield was 0.35.
In general, the stock market position of Unity Bank is favourable to investors. Net assets per share was N7.10, more than 13 times the amount of the current market price of 53 kobo and therefore quite attractive.
The company is also worth less on the floor of the Nigerian Stock Exchange than it is worth on paper as at now, as shown by a lower market value as compared to its book value. This also, is good news for the investor. Market value as at analysis date was N6.2 billion and was just a fraction of the book value which was a comparably hefty N83.1 billion.
Unique strategies
Unity Bank commenced operations in January 2006 following the merger of nine financial institutions with competences in investment, corporate and retail banking. Today, Unity Bank has about 240 business offices spread across the 36 States and Federal Capital Territory, and is Nigeria's 7th largest bank by business locations.
Conclusion
This has been not been a good year for Unity Bank, just like it wasn't for many other listed companies. It remains to be seen if the 2017 financial year will end on the same note.
*Source: Unity Bank's 2016 financial report
*The Nigerian Stock Exchange