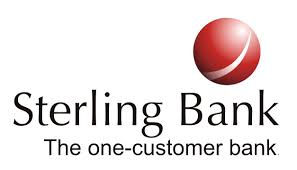 Sterling Bank Plc has donated 600 customized reflective uniforms to the Plateau State Environmental Protection & Sanitation Agency (PEPSA) for distribution among its highway sweepers and workers in Jos.
Business Executive, Sterling Bank (North East), Abbas Yerima, presented the uniforms to the Governor of Plateau State, Simon Lalong, who was represented by Commissioner for Environment and Mineral Development, Abdullahi Garba Abbas.
Yerima premised the intervention on the fact that the burden of keeping a clean environment cannot be left to state governments alone.
He said Sterling Bank would always be willing to partner with states and other organizations that are committed to keeping the environment clean and safe.
"Our purpose as a Bank is to enrich lives and we hope that this gesture would go a long way in contributing towards leaving future generations and communities with a richer, better and more valuable environment", he said.
"As we are all aware the government of Plateau State has provided an enabling environment for businesses to thrive. It is only natural for organizations doing business on the plateau to give something back," Yerima said.
Yerima said Sterling Bank had also instituted an environmental sustainability campaign known as Sterling Environmental Makeover (STEM) to encourage the cleaning of the environment throughout the country and has carried out several of these activities in the city of Jos, in addition to its ongoing tree planting campaign.
Responding, the governor said the name of Sterling Bank will be written in gold in the annals of Plateau State history.
Governor Lalong urged other corporate organisations to replicate the example and standards set by Sterling Bank as part of its Corporate Social Responsibility (CSR).
"I don't have enough words to express gratitude to Sterling Bank because this gesture is not the first time, neither is it the second time. Early this year, Sterling Bank donated some materials and we were all there," Lalong said.
The General Manager of PEPSA, Christopher Longnas Betai, said the 600 reflective jackets would go a long way in safeguarding the lives of workers as they clean the streets.