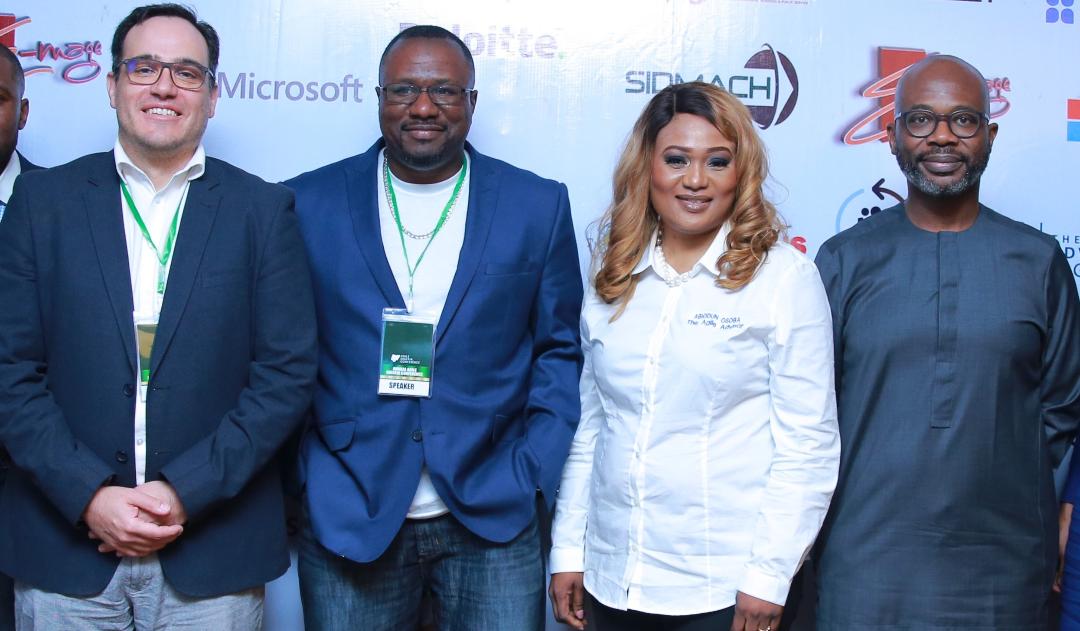 Nigeria's leading commercial bank, Sterling Bank Plc has announced its full support for iCreateAfrica Skill Fest, Africa's biggest vocational skills event to host the premier youth empowerment festival at the A-Class Park, Abuja as part of an effort to deepen the process of skills acquisition and economic inclusion of young Africans across the continent.
The skills festival is scheduled to hold on October 26th – 27th, 2018 and aims to create an environment that encourages the phenomenal display of talents and skills by bringing the excitement and energy of a young emerging workforce alongside proactive organizations who understand that engaging the youth is the best strategy for addressing labour challenges on the continent.
Speaking on empowerment skills festival, Yemi Odubiyi, Executive Director, Corporate and Investment Banking at Sterling Bank, said "Unlike any other vocational-based event, the iCreateAfrica Skills Fest will include a conference, exhibition and skills competition. The skills competition would see the most talented technicians, artisans and innovators from more than 50 universities, polytechnics and vocational training centres in the country, showcasing their skills and competing for funding opportunities as well as exclusive internship programmes".
"In addition, there will be thought provoking panel discussions on the current state and future of skills development across the continent by industry experts and top public service officials, while participating youths would be expected to demonstrate their skills in various fields, including bricklaying, plumbing, carpentry, hair dressing, garment making, robotics, web and graphic design, software development, among others," Odubiyi disclosed.
According to the organizers, the iCreateAfrica exhibition will bring top manufacturers, employers, sponsors and clients face to face with the very best vocational experts, innovators and a pool of young creative minds doing phenomenal things on the continent.
The event is open and free to the public but only youths between the ages of 18 and 30 are eligible to enter the skills competition, while small and medium enterprises (SMEs), multinationals and indigenous companies are expected to exhibit the quality and diversity of their products at the exhibition.
Other partners and sponsors of the event are Abuja Chambers of Commerce and Industry, Nigeria Employers Consultative Association (NECA), Oxfam, GIZ, Nigerian Television Authority (NTA), Bon Hotel, Sound City, Trace T.v, Cachez, Creandolo and Federal Government of Nigeria Industrial Training Fund (ITF).
iCreateAfrica Skills Fest 2018 will expose young Nigerians and other participants from across Africa to the value and promise which the vocational sector holds as well as shed light on the indispensable role of vocational skills in the growth and evolution of the African economy.
With a focus on the youths and the upcoming generation, the visionary event will pioneer a new generation of credible, innovative and excellent vocational experts who will positively impact Nigeria and other African economies.