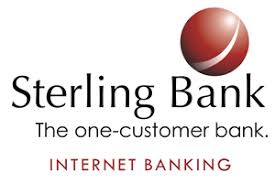 Nigeria's leading commercial bank, Sterling Bank Plc has announced plans to partner with 500 indigenously promoted African enterprises in a bid to make 50 of them globally competitive in the next five years.
Group Head, Strategy and Innovation, Sterling Bank, Mr. Shina Atilola who disclosed this while addressing participants at the African Ventures Programme hosted by the bank in Lagos recently explained that the Africa Venture Programme is an annual pan-African leadership event that brings together exceptional emerging leaders from government, businesses and non-profits across Africa.
Mr. Atilola added that the programme enables the transfer of knowledge, know-how and inspiration across generations and attracts some of the most inspiring leaders in the world today as participants.
"It creates a new generation of African leaders who have the cultural intelligence to work fluidly and flexibly across the continent, who have the analytical and creative skills to use diversity to spark innovation, and who have extraordinarily broad African networks," he said.
Mr. Atilola stressed that Africa needs leadership in every sector of the economy and not only in government, adding that, "We need leaders that can see wider and deeper than others can see. We need leaders that are willing to take the risk. We need leaders that are willing to leave their comfort zones.
"Leadership is about service, not an entitlement. Leadership is about what you are willing to give and not what you are expecting to receive. Leadership is about denying yourself just because you want to achieve a greater purpose. It is not about solving your problems, but it is about solving other people's problems."
The group head noted that a leader must combine his concern for the greater good with an excellent in-depth understanding of how to run a business or how to create and deploy new technology. He reiterated that Africa needs leaders who can think broadly and who excel in teamwork and communication. "It is not about you (leader) but about us," he said.
He emphasised that Africa needs leaders that are innovators and entrepreneurs in spirit and who must keep on trying until they get what they want. "A leader must conquer himself before he can aspire to conquer the world."
Mr. Atilola said the African continent needs the voices of women and the poor while urging the two groups to inspire themselves in order to inspire the world.
Also speaking, Pat Utomi, a professor of political economy and a management expert, described Lagos as Eko Akete, Iluogbon or a city of wisdom and smartness. He explained that Lagos used to be a very small coastal town in the 1960s while the largest town at that time was Ibadan, the Oyo State capital.
Utomi said one of the things that helped to transform Lagos over the years is its culture, symbolized by a theatrical production called Kakadu, which chronicles how Lagos evolved with culture from the civil war days.
He noted that Lagos evolved from two events which are related to the civil war: "One, most of the people from the South Eastern part of Nigeria who are mostly entrepreneurial by nature used to concentrate their enterprises in the port city of Port Harcourt.
"During the course of the civil war, most of their landed properties and boats were seized by the state and declared as abandoned projects whereas, in Lagos, the residents (Lagosians) protected the landed properties of the Igbos and paid them the monies collected as rents when they returned after the war.
"So, this made Lagos the place to come to after the war, a melting pot of Nigeria. So, most of those entrepreneurial easterners abandoned Port Harcourt and headed for Lagos and this played a critical role in the transformation of Lagos."
According to Professor Utomi, the second factor that contributed to the growth of Lagos was the discovery of oil in Oloibiri in today's Bayelsa State. He said the massive increase in wealth that Nigeria experienced in the wake of the discovery led to the massive importation of all manner of goods through the Apapa port in Lagos.
He said human capital and entrepreneurship are very important to development and what is holding all these together is a frame of values, which is culture and which shapes human progress.
He said leadership determines the values of the society and if one set an effective tone for culture, man will continue to make progress and part of the challenge man has is how leaders imbibe culture.