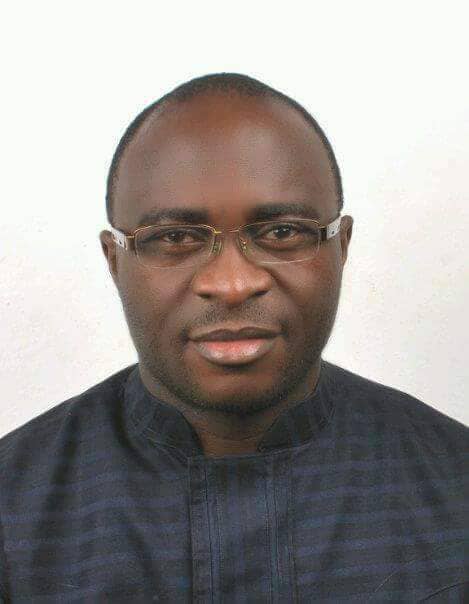 The National Rescue Movement (NRM), one of the political parties in the country has urged youths to stop being used as political thugs and aspiring only to serve as personal assistants (PAs)to elected officials.
The Party's National Publicity Secretary, Prince Chinedu Obi who gave this charge in an interview with LEADERSHIP Weekend said with the signing of the Not Too Young To Run Bill into law, the Nigerian youth no longer has any reason not to take the centre stage at the forth coming elections in the country.
Obi who said the mission of his party is to give Nigerians good governance said, "I am very ashamed of Nigerian youths because the truth is that it is our inactivity, our vulnerability that these old men are using. I want to use this opportunity to tell them that we have come of age, that we have the ability to take back what truly belong to us." He wondered how a 76 year old man would be planning the future of the young person. "The youths should stop being PAs, stop being thugs and stop being campaigners for others but rather they should campaign for themselves," he said.
While acknowledging that the youths may not have bags of money to spend, he said, "We can use our number to vote for ourselves. Yes they say we don't have money, but money is used to pay people, can we say, hold on to your money so that we can support the younger ones. We are the victims of the poor governance in this country."
The NRM spokesman who said his party though new, has strong presence in over 30 states of the federation noted that the strategy of his party to achieving good governance is giving political power to people of integrity with track record. He said the party will not just give power to a man because he wants the power, but to people who are grassroots people, people who have over time won the confidence of their people.
He noted that Nigerians have suffered bad governance for too long and that according to him is why there are multiplicity of political parties in the country with people looking for ways to express themselves. "If PDP and APC had done the right thing, we would not have been having multiplicity of parties. It is because they failed to provide good governance that is why people are looking for alternative platforms to express themselves, platforms to provide good governance," he said.
On the issue of alliance, he said "We will only accept alliance so long as it is not a marriage of strange bed fellows. We want to run a party that has an ideology so that we don't elect a president who will depart from the ideology of the party which has been the case. We want to elect a president who will drive the vision, aspiration and ideology of the party.  We don't have a problem with alliance, but we will only enter into one if it is in conformity with our party ideology."
He urged the Independent National Electoral Commission (INEC) to ensure that the processes leading to the 2019 elections are transparent. According to him, "The process is as good as the outcome, for me processes are better than the outcome, if your processes are faulty, basically the outcome will be faulty. Today a lot of people go to look for where they will do registration they can't find, some people have done their card transfer, they can't get it. For me these are bottleneck in the system that I call rigging already, these are the red flags that I see. INEC should provide opportunity for those who want to register to register and get their cards at the right time."
He said if his party wins its first priority will be to return power to the people. In his words: "Our first priority is to return power to the people. Over time the people have been left behind, policies are just thrown unto them. In development economics, you are told that you don't sit down and plan in isolation of the people because people are the ones who will tell what their needs are. The need of the man in Zamfara State is different from the needs of the man in Imo. So when you plan for the man in Zamfara, you must take into cognizance what he needs. That for me is what will immediately impact the people and make them see that you are people oriented, not sit in Abuja and draw policies that don't resonate with the people."