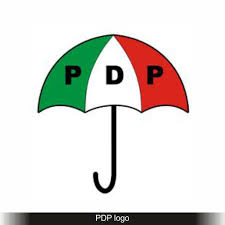 The trial of five chieftains of the Peoples Democratic Party (PDP) resumed on Wednesday at the Magistrate II court in Dutse, the Jigawa State capital.
The party leaders, including the Jigawa PDP Chairman, Mr Salisu Mamuda, are charged with four counts bordering on misconduct, financial recklessness, theft and criminal abuse of office.
Others involved in the trial include a former Commissioner for Finance, Nasiru Roni; former Secretary of the Association of Local Governments of Nigeria (ALGON) in Jigawa, Abba Dagoro; as well as Shehu Chamo and Mukhtar Gonga who were former officials of ALGON during the administration of former Governor Sule Lamido.
The trial which has lasted for more than one year has seen the PDP chieftains remanded in prison before they secured their bails.
After suffering multiple adjournments, the trial resumed on Tuesday with the prosecution counsel presenting his fourth witness for cross-examination.
The witness happened to be the Accountant of the Ministry for Local Government and was testifying against the defendants on evidence P12 – a payment voucher of N108,000,000 and cheque that were cashed from a commercial bank.
Cross-examining the witness, the defence counsel argued that the witness did not prepare the payment voucher.
He also argued that the payment voucher, which was carrying the name of the PDP chairman, has on it two different dates that did not correspond with the bank statements acquired by the police in the course of the investigation.
In a related case which involved only Mamuda, the prosecution council presented a witness to testify against the defendant, which also was a payment voucher with the name of the PDP chairman to receive the sum of N69,750,000 as at then.
This time, the witness is a police inspector in charge of the investigation.
During cross-examination, the defence counsel stated that the prosecution counsel failed to present the cheques with which the monies were withdrawn, and the statements given by the bank to support the witness' claim.
The court consequently adjourned the case till the next day.
The earlier case was also adjourned till September 11, as one of the defendants has an appointment with his doctor having collapsed during the earlier court proceedings.