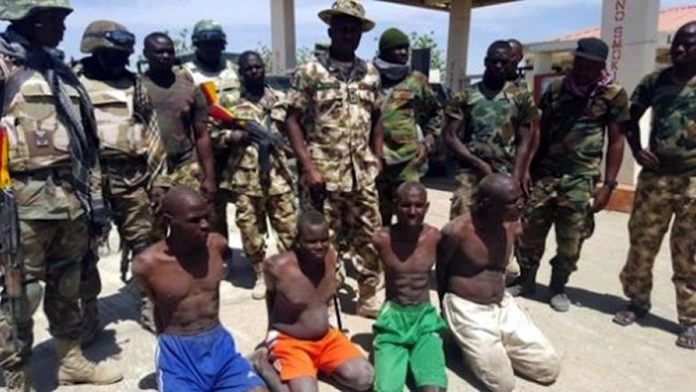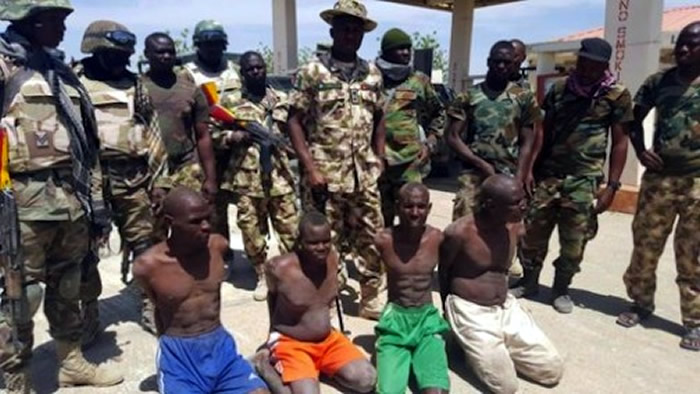 The Nigerian Army says it has cleared seven more villages taken by suspected Boko Haram insurgents in Borno in its bid to end terrorism in the North East.
Colonel Sani Usman, the acting Director Army Public Relations, stated this in a statement issued in Maiduguri on Sunday.
"As the ongoing clearance and rescue operations gained momentum, troops of 28 Task Force Brigade have successfully cleared enclaves of Boko Haram terrorists along Galtha Baba, Galtha Musa, Bulakurma, Shatimari, Chukruk, Bulangaje, and Disa villages.
"During the operation, one Boko Haram terrorist was captured alive," Usman said.
According to him, three motorcycles, bags of grains, terrorists' flags and uniforms have also been recovered.
He listed other items recovered to include: suicide bomber's hijab, a cell phone and one Dane gun, as well as foodstuffs and cooking utensils."
"The troops also rescued 15 persons that were held hostage by the Boko Haram terrorists in the area," Usman said.
He said that unfortunately, two Armoured Fighting Vehicles (AFVs) over ran an Improvised Explosive Device (IED), but however, said the formation did not sustain any human casualty as the damage to the AFVs was minimal.
The spokesman said that the captured terrorist was being interrogated and would soon be handed over to the relevant agencies for prosecution."