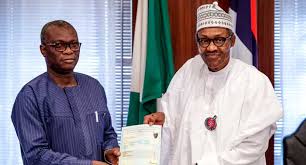 …It's a political certificate – PDP
The Peoples Democratic Party has described the presentation of attestation certificate and confirmation of school certificate result to President Muhammadu Buhari as a tragicomedy.
Buhari had on Friday received his West Africa Examination Council certificate from Dr Iyi Uwadiae, the Registrar of WAEC.
National Publicity Secretary of the party, Mr. Kola Ologbodiyan, told journalists in Abuja that, the PDP did not expect the president to, "come this low."
He said, "it is a tragicomedy. We never expected Mr. President to dramatically come this low because you cannot have a certificate and be calling it an attestation. What are they attesting to? We stand by our position that Mr. President has no school certificate.
"It is simply a political certificate. We have said that the Buhari presidency and his handlers are always fretting at the mention of a certificate.  So, they want to mislead Nigerians to say that Mr. President has a school certificate.
"If Mr. President has a certificate, why did he not use it in 2015 election? Why is the certificate suddenly emerging few months to the election?  And have you checked the photograph that was attached to the certificate? In 1961, was it the requirement of WAEC to have a passport attached to school certificate?
"Even in our own generation, was there a condition in WAEC that you must submit your passport to be attached to your certificate? They should come off it. It's too low.
"You remember they procured Martin Luther Award presented to our president which later was discovered to be fake? This is a similar award, a procured. We are waiting for the story of its declaration as another procured document."