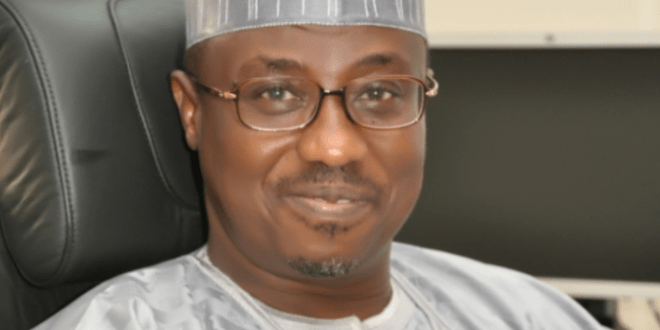 The Nigerian National Petroleum Corporation (NNPC) has said that it has been faithfully remitting all revenues accruing to it to the Federation Account.
The Group Managing Director of the corporation, Dr. Maikanti Baru, gave the clarification on Thursday to members of the Senate Committee on Petroleum (Upstream) who were at the Headquarters of the corporation in Abuja on an oversight visit.
According to a statement by spokesman of the corporation Mr. Ndu Ughamadu, Dr. Baru said allegations of non-remittance of funds had become a recurrent decimal over the years, occasioned in part, to the nature of the corporation's operations which involved credit lines requiring constant audit and reconciliation.
"While the process of audit and reconciliation of accounts is on, a lot of accusations of short payments and non-remittances are usually traded, we endeavour to keep our cool on these allegations because we know that we remit whatever is due to the Federation Account" he explained.
Dr. Baru stated that such allegations usually arose from disagreements over expenses borne by the corporation on behalf of the federal government.
On efforts by the NNPC to ensure that Joint Venture (JV) and Production Sharing Contract (PSC) partners do not run excessive bills at the expense of the nation, the GMD explained that apart from the establishment of an Efficiency Unit in the corporation to ensure value for money across all operations, NNPC had also done a lot in renegotiating contracts as well as benchmarking costs in keeping with international best practices, adding that the effort had yielded significant results in terms of reduction in the cost of crude oil production per barrel in the industry.
Also responding to a question on why the PSC agreements had not been reviewed for a long time despite clauses in the agreements that stipulate periodic review, Dr. Baru disclosed that a Presidential approval had been secured and that a committee would be set up soon to carry out the review.
He, however, disclosed that in the absence of a comprehensive review, NNPC had looked at projects on a project-by-project basis and raised observations which some of the partners had taken permission to present before their managements.
Speaking earlier, Chairman of the Senate Committee on Petroleum (Upstream), Senator Omotayo Alasoadura, who led members of the committee on the oversight visit, said the committee would like to have a month-by-month crude oil production figures for the past two years and crude prices for the period.
Daily Trust