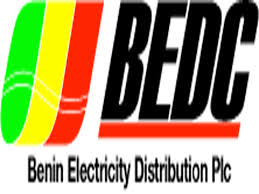 Benin Electricity Distribution Plc. (BEDC) has called on organizations to ensure strict compliance to the highest safety standards with a view to reducing occupational hazards.
The company's Safety Managers, Mr. Gilbert Nweke who made the call as part of the celebration of the 2018 edition of World Safety Day, listed some key responsibilities any organization owes its workers in promoting a safe working environment.
Speaking as a panelist during the Safety Day celebration marked at Oba Akenzua Hall, University of Benin Teaching Hospital (UBTH), Benin recently, Nweke said these key responsibilities were; providing a safe working environment for the workers, the needed tools and equipment to carry out the job safely, ensuring actions are taken to correct cases of hazardous conditions, making available the safety policy to workers and enforcing compliance with the use of Personal Protective Equipment (PPE).
According to him, safety measures adopted by BEDC includes: collaboration with state governments to drive the campaign on the dangers of residing or performing commercial activities under power lines, enlightening the public on the need to imbibe safety culture while using electricity, substation fencing especially those in the commercial/public areas and residential quarters, on the job training of young graduates in partnership with Elizade University, Ilara Mokin, Ondo state and procurement of safety tools i.e. grounding kits, earth mats, operating rods, neon testers, discharge rods among others for technical staff.
Also speaking at the ceremony, the Consultant Pediatric Ophthalmologist, UBTH Dr. (Mrs.) Valentina Okeigbemen, stressed the need to focus on the young worker because "our youth are our future generation and what affects our youth, affects our generations."
Okeigbemen stated that, the way forward was to create an ideal work environment- with safety measures in place, well designed work stations; adequately ventilated, appropriate lighting, provide safety gears for those working with dangerous machinery and proper tools for the job, give training on safety, safe work practices, work place hazards in the language they understand, teach safety and health skills and age appropriate tasks-adding, "giving a drilling job to an individual below 18 years is not acceptable."
The Director, World Safety Organization (WSO, Nigeria), Mr. Soji Olalokun, in his opening speech said:" As an international professional health, safety, security and environment organization established to help assure healthy and safe working conditions for agencies, organizations, individuals and the general public as well as provide training , education, research and information related to the field of occupational , environmental, safety, the World Safety Organization has keyed into this annual event as a way of promoting the objective of making safety a way of life worldwide