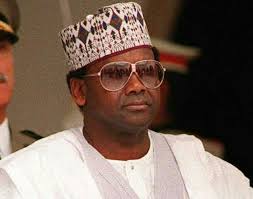 Geoffrey Onyeama, Foreign Affairs Minister, has flayed Switzerland for its role in keeping the loot by late Nigerian ruler, Sani Abacha, accusing it of making the process of repatriation of the assets strenuous.
The minister speaking on Tuesday morning at the opening of 2nd International Conference on Combating Illicit Financial Flows and Enhancing Asset Recovery for Sustainable Development said he was shocked and angry by the chunk of the money retained by "institutions in Switzerland and lawyers".
The two-day event is organised by the Presidential Advisory Committee Against Corruption (PACAC), in conjunction with other partners.
Onyeama described the action by Swiss authorities as "daylight robbery", to enthusiastic applause from the audience.
He accused countries receiving illicit finances of "condoning huge thefts" saying they are "accessories" to such crimes.
"They are guilty of theft as those who transferred the money in the first place. This is simply unacceptable and immoral," he said.
The minister said developing countries "can least afford illicit financial flows" due to the impact on the economy.