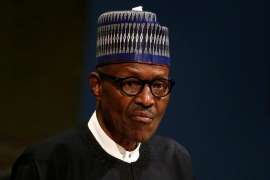 President Muhammadu Buhari has declined assent to the Corporate Manslaughter Bill of 2018 and three other bills that were passed by the National Assembly and forwarded to him.
The three other bills that he refused to sign into law are the Courts and Tribunals (Standard Scale of Fines) Bill of 2017; National Child Protection and Enforcement Agency, NCPEA Bill of 2018 and Agricultural Credit Guarantee Scheme Fund (Amendment) Bill of 2018.
The President's refusal was contained in letters to the Senate read during plenary by the President of the Senate, Dr. Bukola Saraki.
According to the letter, on the National Child Protection and Enforcement Agency (NCPEA) (ESTABLSHMENT) BILL, 2018, the President said: "The rationale for declining assent includes all the proposed duties and responsibilities of the proposed agency are currently the statutory responsibilities of the Federal Ministry of Women Affairs."
On the Courts and Tribunals (Standard Scale of Fines) Bill of 2017, the letter read: "Specifically, you may wish to note that the proposed standard scale of fines appears to be ambiguous, as it does not clearly state the manner by which any given offence will fall under a particular level on the scale."
On Corporate Manslaughter Bill of 2018, Buhari said: "This provision appears to be inconsistent with Section 36(5) of the 1999 Constitution, which enshrines the presumption of innocence until the alleged offender is convicted by a court or tribunal of competent jurisdiction."
On the Agriculture Credit Guarantee Scheme Fund (Amendment) Bill, 2018, President Buhari said: "My decision to decline Presidential Assent to the Bill is due to the fact that the increase in the fund size to N50 billion, which is a principal basis of the Bill will not be effective as currently drafted."